Power supply forecast to be tight over next 5 weekdays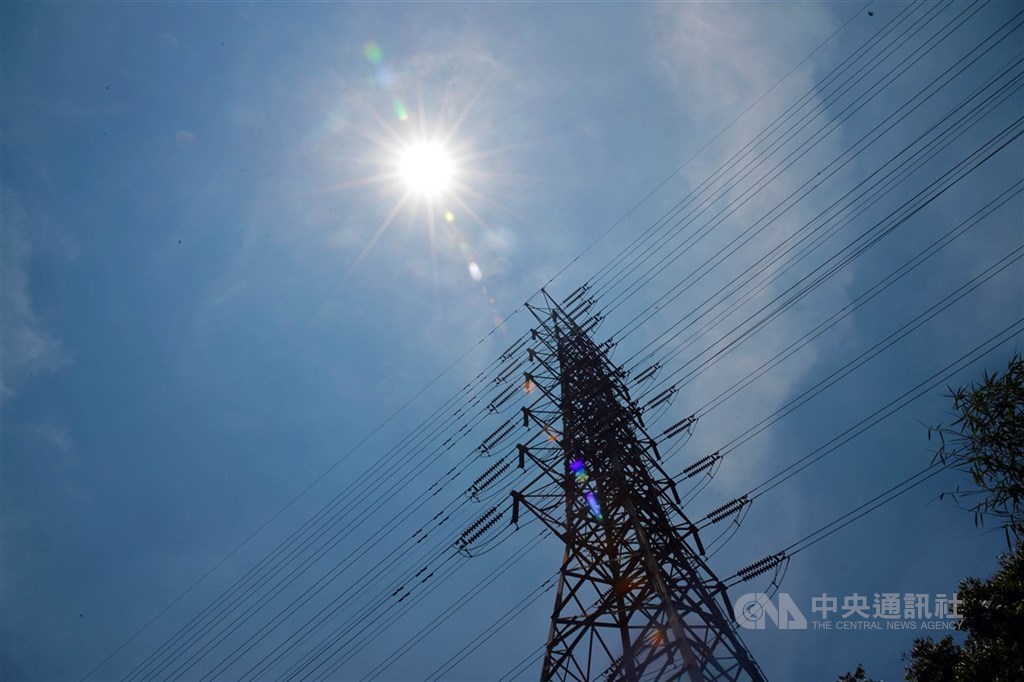 Taipei, May 23 (CNA) Taiwan's power supply is projected to be tight for the next five weekdays as electricity consumption is expected to increase due mainly to stronger demand and ongoing annual generator overhauls at four power plants, according to state-own Taiwan Power Co. (Taipower).
With the temperature rising and more people working and studying at home amid the recent surge in COVID-19 infections in Taiwan, electricity demand has increased. As a result, Taipower's power supply system has flashed a yellow warning light, signaling an operating reserve margin of 6-10 percent of total supply, for four consecutive days since May 18.
High power consumption reduced reserve capacity to 6.19 percent on May 19, close to the lower limit of the 6-10 percent range, according to Taipower.
The tight power supply eased slightly after two generators began to operate on May 20 following the completion of annual maintenance work, raising the reserve to 7 percent.
The two generators are the third generator at the coal-fired Linkou Power Plant in New Taipei and the first reactor at the third nuclear power plant in Pingtung.
Looking to the coming week, Taipower said its power supply reading is expected to remain "yellow" for five consecutive days from Monday, with peak hourly electricity consumption projected to be 37.5 million kilowatts (kW).
Another factor that has added to the tight supply is a significant drop in hydroelectric energy generation caused by the drought this year, according to Taipower.
Hydroelectric power plants contribute roughly 2-3 percent of electricity to the nation's power grid annually, according to the state-run utility company.
The combined power generation of Taiwan's hydropower plants dropped to 1.319 billion kWh in the first quarter of the year from 1.385 billion kWh in the same period last year, Taipower data showed.
In addition, four generators being down for annual maintenance has also had a negative effect on power supply.
These include the fourth oil-fired generator (with capacity of 500,000kW) of the Hsieh-ho Power Plant in Keelung, which is set to complete maintenance work on June 17; and the No. 2 gas-fired generator (445,000kW) of the Hsinta Power Plant in Kaohsiung, which is scheduled to complete maintenance work on June 28.
In addition, maintenance work at the No. 6 gas-fired generator (550,000kW) of Dalin Power Plant in Kaohsiung, and the No. 6 gas-fired generator (725,000kW) of the Tatan Power Plant in Taoyuan is slated to be completed on July 11 and July 19, respectively, before going returning to standard operations, according to Taipower.
In order to ensure a stable power supply, Taipower has also increased electricity purchases from private power companies and asked large business electricity users to reduce power consumption after 4 p.m. when solar panels produce no electricity, Minister of Economic Affairs Wang Mei-Hua (王美花) previously said.