TSMC prioritizes automotive chip supply to ease shortage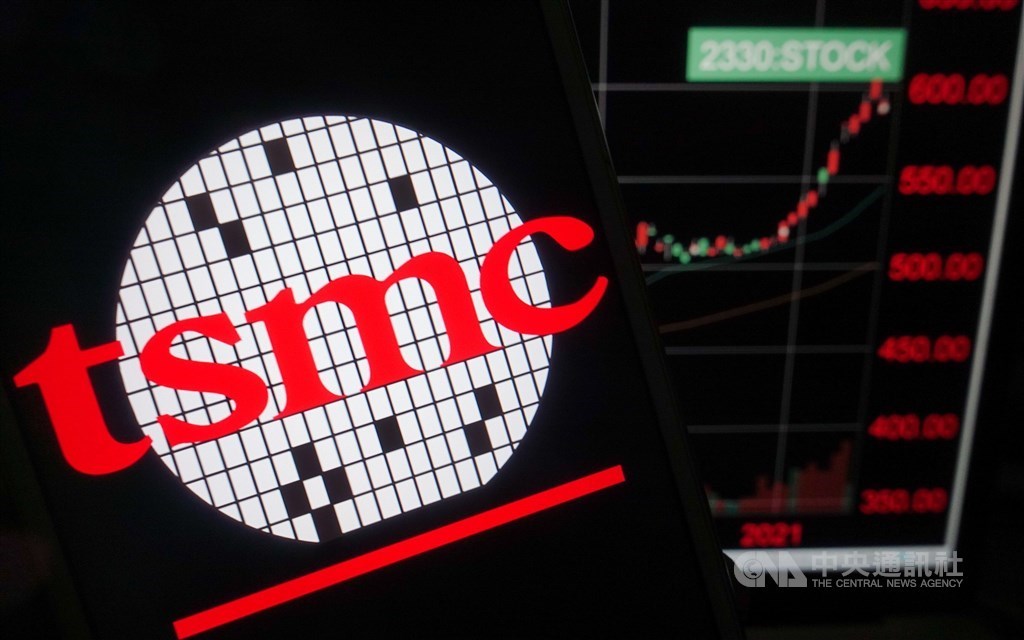 Taipei, May 5 (CNA) Taiwan Semiconductor Manufacturing Co. (TSMC), the world's largest contract chipmaker, said Wednesday that the company has prioritized boosting automotive chip supply in a bid to ease the current global shortage.
TSMC said the top consideration for the company right now is to reallocate production capacity in a bid to increase automotive chip supply to support the global auto industry.
The comments were made after Reuters reported Wednesday that United States Commerce Secretary Gina Raimondo has pressed TSMC and other Taiwanese chipmakers to supply more chips to American automakers.
According to the Reuters report, Raimondo told an event held by the Council of the Americas on Tuesday that greater investment was needed in the long-term to produce more semiconductors in the U.S., and that other critical supply chains need re-shoring, including from allied countries.
"We're working hard to see if we can get the Taiwanese and TSMC, which is a big company there, to, you know, prioritize the needs of our auto companies since there's so many American jobs on the line," Raimondo said.
In addition, South Korea-based news media News1 also reported that South Korea's Minister of Trade, Industry and Energy Sung Yunmo wrote a letter to four of TSMC's clients, including Holland-based NXP Semiconductors N.V., asking them to supply more chips to Korean automakers.
News1 said TSMC accounts for about 70 percent of the global market of micro control units which are used for car production. In addition to NXP, Japan's Renesas Electronics Corp. and Germany's Infineon Technologies AG have outsourced work to TSMC to roll out automotive chips on a large scale.
The South Korean government and the country's automakers in March sought an increase in automotive chip supply from TSMC, while Taiwan's Ministry of Economic Affairs has said Taiwan will do its best to raise production to ease the shortage.
In response, TSMC said the company will continue to work with all parties to mitigate the impact of the current automotive chip shortage, a concern shared by automakers around the world.
At an investor news conference held in mid-April, TSMC CEO C.C. Wei (魏哲家) said the company has been working hard to address the automotive chip shortage challenge faced by its clients.
Wei said on the back of rising production, the impact of the shortage on TSMC's clients is expected to ease significantly in the third quarter of this year. According to Wei, TSMC started to raise its automotive chip supply in January.
On Tuesday, Reuters cited unnamed sources as saying that TSMC will build an additional five wafer fabs in the U.S. state of Arizona in addition to the one announced in May 2020.
The report said TSMC is planning to build up to five more fabs in Arizona in response to a request from the U.S. government.
TSMC declined to comment on the report, but said its plan to build an advanced wafer fab in the U.S. by investing US$12 billion is proceeding as scheduled.
In April, Wei said the company will break ground on the first phase of its 5 nanometer wafer fab in Arizona later this year, and expects to roll out chips using the technology in 2024 with a monthly capacity of 20,000 units.
However, he said TSMC has already obtained a large plot of land in the U.S. state to ensure its investment plan has space for possible future expansion, but any expansion will depend on client demand, operations and cost efficiency.
The 5nm process is the latest technology TSMC has started using in commercial production since the second quarter of last year. The company is developing the more sophisticated 3nm and 2nm processes in Taiwan, and the 3nm process is scheduled to begin mass production in 2022.