Taiwan shares end sharply lower as TSMC hit by competition fears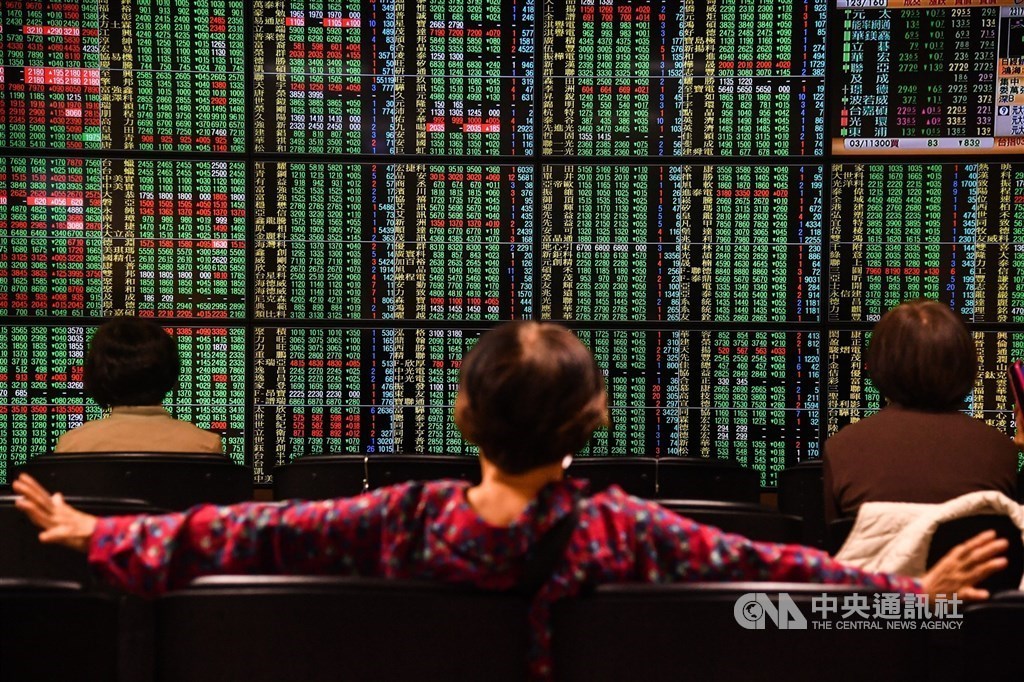 Taipei, March 24 (CNA) Shares in Taiwan took a beating Wednesday, closing more than 140 points down, as the electronics sector came under heavy pressure, led by contract chipmaker Taiwan Semiconductor Manufacturing Co. (TSMC), dealers said.
TSMC was battered by concerns over rising competition from U.S.-based rival Intel Corp., which announced a day earlier that it will spend US$20 billion to build two wafer plants in Arizona and open a pure foundry business to roll out chips for others, the dealers said.
The Taiex, the weighted index on the Taiwan Stock Exchange (TWSE), ended down 145.47 points, or 0.9 percent, at 16,032.12, after moving between 15,967.95 and 16,125.54. Turnover totaled NT$315.66 billion (US$11.07 billion).
The market opened down 1.13 percent and soon dipped to the day's low in the early morning session as TSMC suffered a sell-off in the wake of Intel's investment plan, which aims to produce chips made on the 7- nanometer process or even more advanced technology in 2024, the dealers said.
After the Taiex fell below the 16,000-point mark, some buying emerged, focusing on select old economy stocks as well as financial stocks, which helped the broader market recoup some of its earlier losses and return to that level by the end of the session, they said.
"Due to its heavy weighting, it was no surprise that TSMC's plunge sent the Taiex into a tailspin," Concord Securities analyst Kerry Huang said. "The Intel expansion plan was used as an excuse for investors to dump the stock, which had gained substantially recently, to lock in their earlier gains, he added."
According to Bloomberg, the expansion plan is an "aggressive move" for Intel to boost its strength for direct competition with TSMC.
TSMC fell 3.03 percent to close at NT$576.00 after hitting a low of NT$571.00. Led by TSMC, the bellwether electronics sector and the sub-index of the semiconductor industry dropped 1.52 percent and 1.53 percent, respectively.
"The selling has made TSMC more fragile technically and further losses are possible," Huang said, referring to a failure of the stock to end above NT$584.00, the intraday low seen on March 5.
Selling was seen among other semiconductor stocks, with United Microelectronics Corp., a smaller contract chipmaker, down 2.78 percent to close at NT$47.15, and memory chip supplier Nanya Technology Corp. down 1.85 percent to end at NT$90.00.
Bucking the downturn, integrated circuit designer MediaTek Inc. rose 2.76 percent to close at NT$894.00 as it secured orders to supply Wifi 6 chips for gaming PC production.
Also in the electronics sector, flat panel makers got a boost from a tight supply, Huang said. Among them, AU Optronices Corp. rose 3.80 percent to end at NT$20.50, and rival Innolux Corp. gained 6.32 percent to close at NT$20.20.
"In addition to these flat screen suppliers, certain old economy stocks and financial stocks attracted buying, which prevented the Taiex from falling further," Huang said.
On the back of rotational buying in the textile sector, Eclat Textile Co. rose 3.96 percent to close at NT$473.00 and Makalot Industrial Co. gained 4.88 percent to end at NT$236.50.
The paper sector was boosted by an increase in product prices, with Longchen Paper & Packaging Co. up 2.07 percent to close at NT$24.70 and Chung Hwa Pulp Corp. up 4.80 percent to end at NT$13.10.
In the financial sector, which rose 0.21 percent, CTBC Financial Holding Co. rose 0.47 percent to close at NT$21.50 and Yuanta Financial Holding Co. added 1.14 percent to end at NT$22.15.
Worries over an escalation of the COVID-19 spread in Europe lent support to biotech stocks, Huang said, with vaccine developer Adimmune Corp. rising 10 percent -- the maximum daily increase -- to close at NT$61.40 and test kit supplier Panion & BF Biotech Inc. growing 2.32 percent to end at NT$83.90.
"Although the Taiex returned to the 16,000-point mark at the end, it is possible that the main board will test the level again and move even lower as TSMC remains weak," Huang said. "Market sentiment remains bothered by fear of further selling by foreign institutional investors."
According to the TWSE, foreign institutional investors sold a net NT$35.77 billion-worth of shares on the main board Wednesday after a net sell of NT$5.38 billion a day earlier.