First supply of liquefied natural gas from Cheniere arrives in Taiwan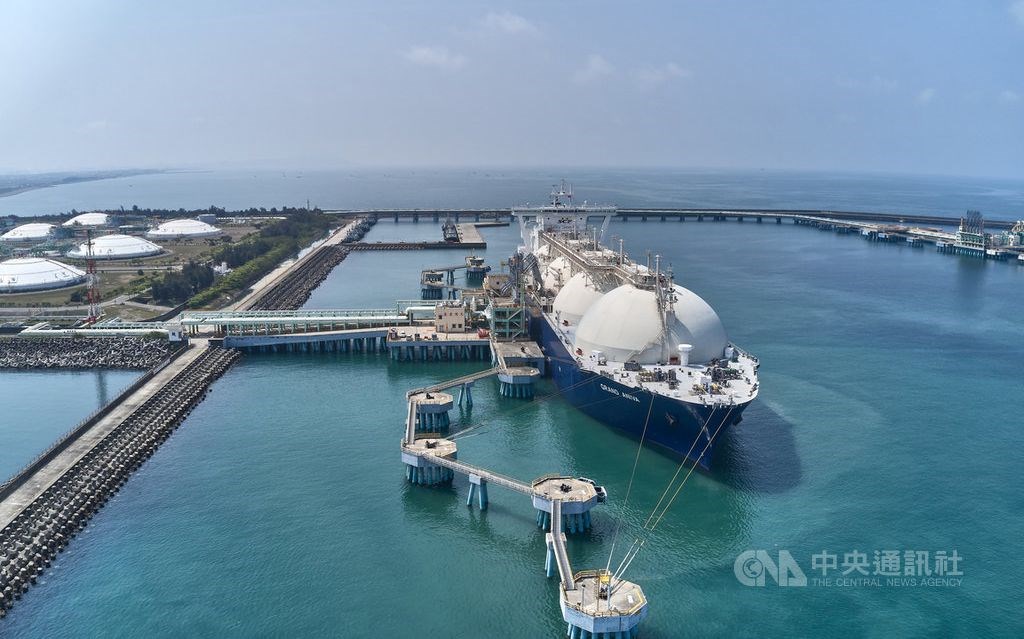 Taipei, Jan. 10 (CNA) The first shipment of liquefied natural gas (LNG) that Taiwan's state-run oil supplier CPC Corp. purchased from the American company Cheniere Energy, Inc. arrived in Taiwan on Sunday, according to CPC.
The shipment of 55,000 metric tons of LNG is the first under a deal signed between the two companies on Aug. 11, 2018, which stipulates that Cheniere will supply CPC with 2 million metric tons of LNG yearly for 25 years, from 2021-2045, CPC said.
The LNG was shipped from Cheniere's export facility in Corpus Christi, Texas, to Taichung in central Taiwan, according to CPC.
CPC, the only energy company in Taiwan that imports LNG, said last December that it had imported 16.58 million metric tons of LNG in 2019.
About a third of Taiwan's power was generated by LNG in 2019, and the government plans to increase that to 50 percent by 2025, as it moves to phase out nuclear power in the country and transition to green energy, according to the Ministry of Economic Affairs.
This will require up to 29.50 million metric tons of LNG per year, CPC has said, adding that it will gradually increase its LNG imports in keeping with the government's policy.