U.S.-Taiwan economic dialogue opens with signing of MOU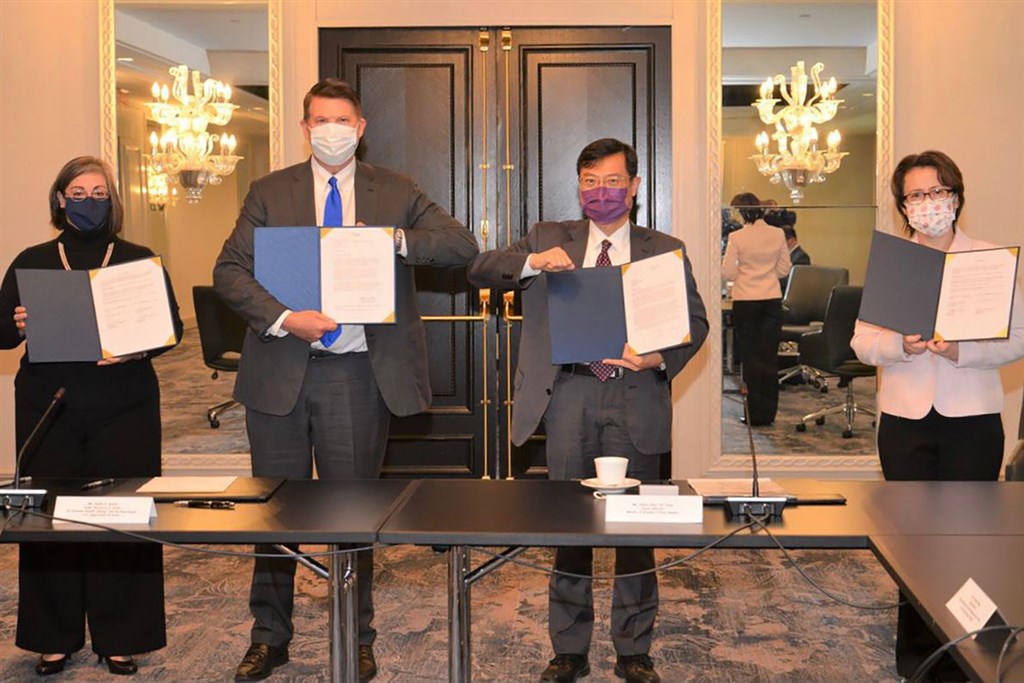 Washington, Nov. 20 (CNA) The first U.S.-Taiwan Economic Prosperity Partnership Dialogue opened in Washington, D.C. Friday with the signing of a memorandum of understanding that will lay the groundwork for deeper and more comprehensive economic cooperation ahead, according to Taiwan's representative office in the United States.
The MOU was inked by Taiwan's de facto ambassador to the U.S. Hsiao Bi-khim (蕭美琴) and American Institute in Taiwan Managing Director Ingrid Larson as part of the opening ceremony, the Taipei Economic and Cultural Representative Office in the United States (TECRO) said in a statement.
The signing was withnessed by U.S. Under Secretary of State Keith Krach and Taiwan's Deputy Minister of Economic Affairs Chen Chern-chyi (陳正祺), the office said.
During the meeting, the two sides will discuss issues related to global health security, science and technolocy, supply chain restructuring, investment screening, infrastructure and energy as well as 5G, TECRO said.
The event is being held both physically and virtually.
While Chen is attending the meeting in the U.S., Economics Minister Wang Mei-hua (王美花), Minister without Portfolio John Deng (鄧振中) and other related officials are taking part by video conference from Taipei.