Taiwan shares end down amid growing U.S.-China tensions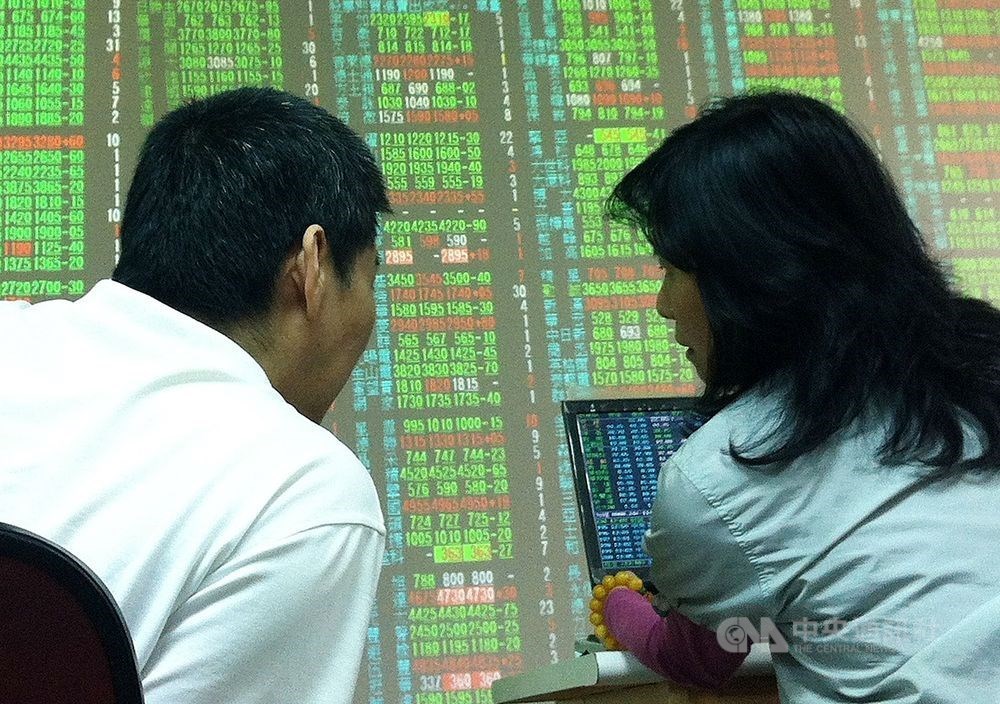 Taipei, Aug. 7 (CNA) Shares in Taiwan moved lower Friday as market sentiment was spooked by rising tensions between the United States and China after a U.S. ban on two major Chinese tech companies, dealers said.
Cautious sentiment was also seen in the Taiwan market ahead of the release of the U.S. job data for July, which is expected to reflect the economic impact of the COVID-19 pandemic, dealers said.
The weighted index on the Taiwan Stock Exchange (TWSE) or the Taiex closed down 84.63 points, or 0.66 percent, at 12,828.87, after moving between 12,791.18 and 12,912.63, on turnover of NT$238.11 billion (US$8.1 billion).
The market opened down 0.09 percent and fell slightly early in the session, but selling escalated after 10 a.m. as investors took cues from the losses on the Shanghai, Shenzhen and Hong Kong markets, which were spurred by the U.S.' ban on transactions with the Chinese tech companies Tencent and ByteDance, dealers said.
On the main board semiconductor and optoelectronics stocks, which had been driving the market's recent gains, came under pressure, dealers added.
U.S. President Donald Trump's executive order that banned American companies from doing business with Tencent and ByteDance has escalated the tensions between the U.S. and China to the national security level, spooking many investors in the Asian region, according to Concord Securities analyst Kerry Huang.
"As the Taiex moved closer to the nearest stiff technical resistance of 13,000 points, investors were seizing on any negative leads to lock in their earlier gains, and the ban on Tencent and ByteDance provided such an opportunity," Huang said.
The bellwether electronics sector, led by large-cap tech stocks, came under heavy pressure, with contract chipmaker Taiwan Semiconductor Manufacturing Co. (TSMC), the most heavily weighted stock on the local market, falling 0.46 percent to close at NT$433.00.
The selling also spread to other semiconductor stocks, with United Microelectronics Corp. (UMC), a smaller rival to TSMC, dropping 3.76 percent to end at NT$25.60, and integrated circuit designer Novatek Microelectronics Corp. falling 6.96 percent to close at NT$294.00.
"TSMC was one of the major targets of the selling, but because of its healthy fundamentals, it may see strong technical support at around NT$425 to NT$427," Huang said.
Meanwhile, Largan Precision Co., a smartphone camera lens supplier to Apple Inc., dropped 3.00 percent to close at NT$4,075.00, and iPhone assembler Hon Hai Precision Industry Co. lost 0.89 percent to end at NT$78.30.
While the electronics sector fell 0.8 percent and the optoelectronics segment lost 1.00 percent, some old economy stocks seemed resilient throughout the session, Huang said.
Among them, Formosa Plastics Corp. gained 0.63 percent to close at NT$79.60, and Eclat Textile Co. rose 1.23 percent to end at NT$370.00.
Amid continued concerns over the COVID-19 pandemic, drug developer Chunghwa Chemical Synthesis & Biotech Co. rose 3.56 percent to close at NT$55.30, and virus test kit supplier Panion & BF Biotech Inc. added 2.09 percent to end at NT$122.00.
In the financial sector, which fell 0.66 percent, Fubon Financial Holding Co. lost 0.96 percent to close at NT$41.15, and Cathay Financial Holding Co. fell 0.87 percent to end at NT$39.85.
Huang said investors were cautious as they awaited the U.S. non-farm payroll data for July, which was due later in the day.
"As the number of COVID-19 cases worldwide continues to rise, investors are looking for a broader picture about the impact of the pandemic on the world's largest economy," he said.
According to the TWSE's data, foreign institutional investors sold a net NT$12.30 billion worth of shares on the main board Friday.