Consumer confidence in Taiwan rises for second straight month in July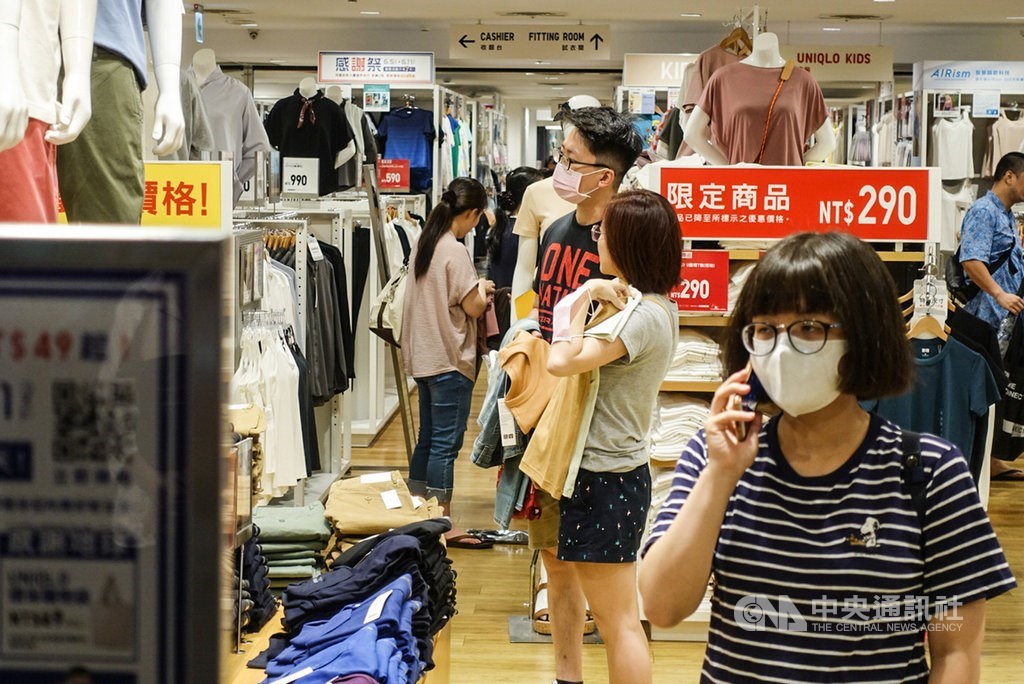 Taipei, July 27 (CNA) Consumer confidence in Taiwan improved for a second straight month in July, helped in part by growing confidence in the stock market, according to a National Central University (NCU) survey released Monday.
Taiwan's consumer confidence index (CCI) for July was 69.43, up 0.66 from a month earlier, based on a survey conducted from July 18 to 20, NCU said.
The CCI reflects public confidence in the coming six months in six different areas -- employment, family finances, consumer prices, the local economic climate, the stock market and the likelihood of purchasing durable goods.
The sub-indexes for the stock market and durable goods rose by 2.50 and 4.20 points, respectively, from the previous month, while the remaining indicators all showed slight declines in July, the data showed.
Dachrahn Wu (吳大任), director of NCU's Research Center for Taiwan Economic Development, attributed the rise in the CCI to strong gains on Taiwan's stock market, which were used by investors to buy high-ticket items such as real estate and cars along with consumer goods.
According to the July survey, confidence in the job market was the worst performing indicator, dropping by 2.25 points from the previous month.
Although Taiwan's unemployment rate fell back below 4 percent in June, the decline in confidence in July could be because of an influx of first-time job seekers during the graduation season, Wu said.
He also cautioned that while the overall economic climate in Taiwan appears to be on the rebound, the country's Purchasing Managers' Index (PMI) has shown three consecutive months of contraction.
The fate of Taiwan's economy for the rest of the year will depend on if there is a second global COVID-19 outbreak later this year, as renewed lockdowns overseas could adversely affect Taiwan's export sector and labor market.