CORONAVIRUS
/
Food/beverage vendors see reduced impact from COVID-19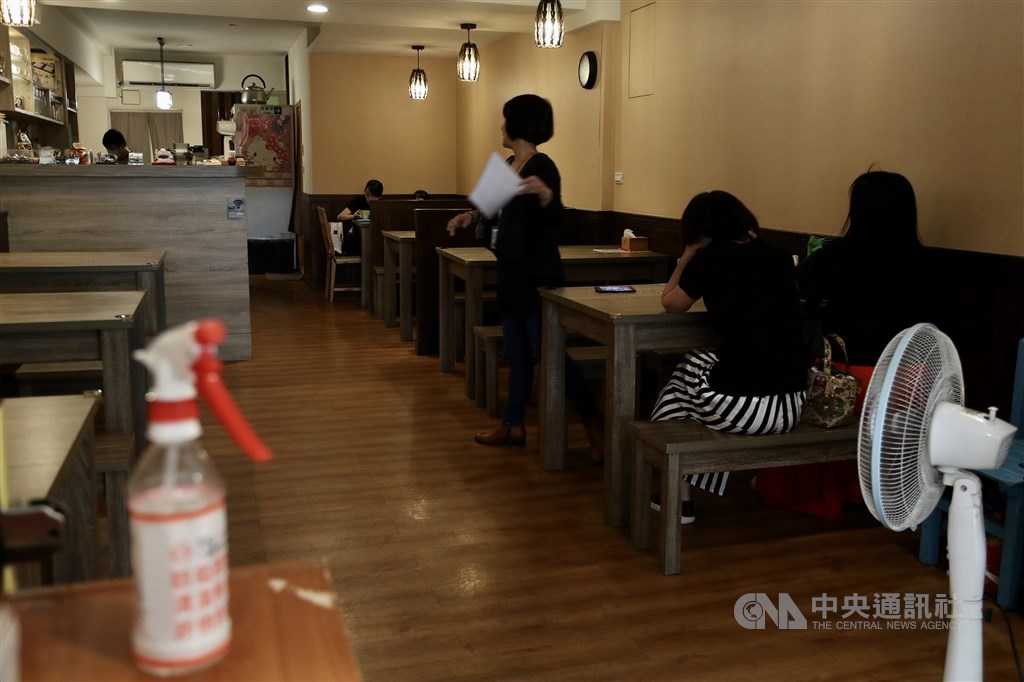 Taipei, July 25 (CNA) Local food and beverage vendors are feeling an easing of the impact from the COVID-19 pandemic, with the year-on-year decline in sales for June narrowed, according to the Ministry of Economic Affairs (MOEA).
Data compiled by the MOEA showed the local food and beverage industry posted NT$63.8 billion (US$2.03 billion) in sales in June, down 7 percent from a year earlier, but the decline continued to be narrowed as more and more consumers appeared willing to spend due to Taiwan's successful efforts in containing the virus spread.
After the sales of the food and beverage industry rose 17.5 percent from a year earlier in January due to a buying spree during the Lunar New Year holiday, COVID-19 concerns have prevented many consumers from spending in recent months, pushing down revenue for the industry starting from February.
But the year-on-year decline has been narrowed and the latest drop was the smallest compared with February's 17 percent, March's 21 percent, April's 22.8 percent and May's 8.2 percent.
The data showed June sales for the industry was also the highest since January, when total revenue stood at NT$82.8 billion.
On a month-on-month basis, sales posted by the food and beverage industry for June rose 2.6 percent, the data showed.
In the first six months of this year, the industry's revenue still fell 9.4 percent from a year earlier to NT$366.8 billion, with the earnings of restaurant operators and beverage vendors down 8.7 percent and 4.7 percent, respectively.
Looking ahead, Wang Shu-chuan (王淑娟), deputy head of the MOEA's statistics department, said the industry is expected to benefit from the NT$50 billion stimulus vouchers issued by the government from July 15.
The traditionally peak spending season in the summer as many people go on vacation is expected to offer more help to the industry, said Wang, who optimistically predicted that the year-on-year sales decline will not go beyond 3 percent in July.
View All