Taiwan shares end down but TSMC's gains cap losses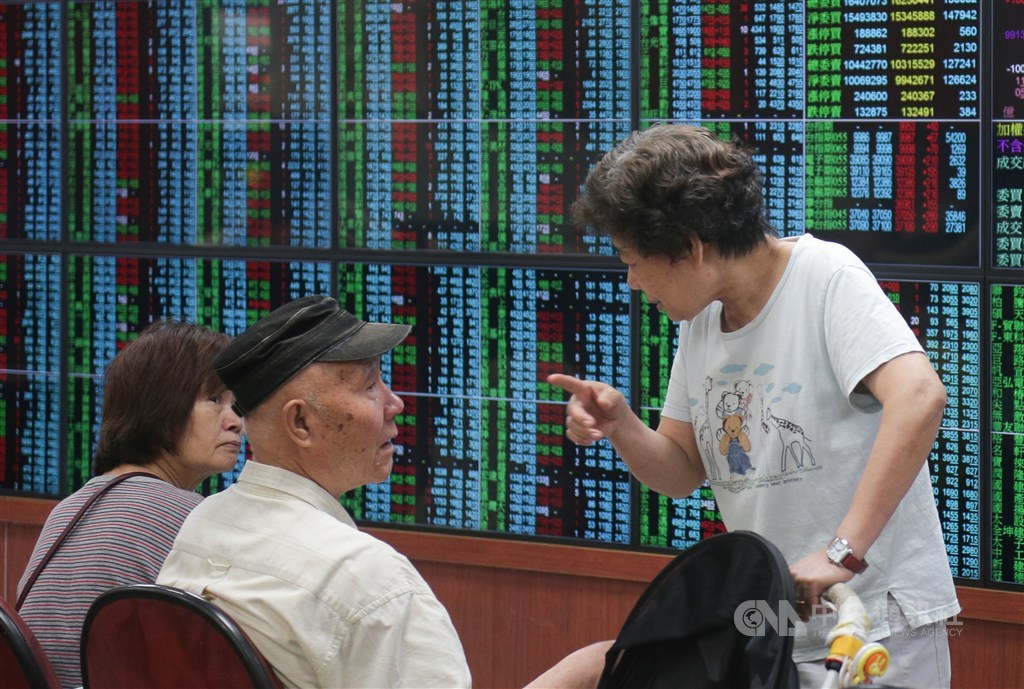 Taipei, July 10 (CNA) Shares in Taiwan closed lower after a quick start as the electronics sector came under pressure, hurt by smartphone camera lens supplier Largan Precision Co.'s disappointing second quarter results and third quarter guidance, dealers said.
Contract chipmaker Taiwan Semiconductor Manufacturing Co. (TSMC), the most heavily weighted stock in the local market, limited the downturn by posting gains on an otherwise bad day for tech stocks.
The weighted index on the Taiwan Stock Exchange (TWSE), the Taiex, ended down 119.01 points, or 0.98 percent, at 12,073.68, after moving between 12,030.20 and 12,253.58. Turnover was NT$258.2 billion (US$8.74 billion).
The market opened up 0.47 percent and hit the day's high in the first two minutes of trading before selling in the tech sector set in and spread to old economy stocks, in particular in the petrochemical sector, dealers said.
The weakness remained throughout the session.
"After a recent strong showing, the market appeared overvalued," Hua Nan Securities analyst Kevin Su said.
"Many investors used Largan's second quarter results and third quarter guidance as an excuse to lock in their gains in the tech sector.
"The move by investors to dump their tech holdings also reflected concerns over an increase in COVID-19 infections worldwide, which could continue to hurt the global economy," Su said.
Largan fell 9.48 percent to close at NT$4,010.00 after the company reported at an investor conference Thursday that its second quarter net profits were down 25.77 percent from a quarter earlier to NT$4.988 billion.
It had earnings per share of NT$37.19, falling short of the market estimate of between NT$38.5 and NT$42.
Largan said client demand was expected to remain weak in July and August due to a falloff in high-end smartphone shipments, driving fears that the company will not benefit from the electronics sector's typical third quarter peak season.
Among other falling tech stocks, iPhone assembler Hon Hai Precision Industry Co. lost 1.62 percent to end at NT$84.80 and integrated circuit designer MediaTek Inc. shed 5.38 percent to end at NT$616.00.
"Fortunately, TSMC was resilient as investors have high hopes that the chipmaker will secure large orders from Apple," Su said. "A stronger TSMC prevented the Taiex from falling further today."
TSMC rose 1.01 percent to close at NT$348.50, and the gains pushed up the company's market capitalization to NT$9.04 trillion.
Selling was also seen in non-tech stocks. The petrochemical sector was punished by falling international crude oil prices amid a rise in COVID-19 cases around the world, Su said.
Among the falling petrochemical stocks, Formosa Petrochemical Corp. fell 1.70 percent to close at NT$86.70, Nan Ya Plastics Corp. lost 1.56 percent to end at NT$63.30, and Formosa Plastics Corp. dropped 1.20 percent to close at NT$82.00.
But COVID-19 fears boosted select biotech stocks. Vaccine developer Adimmune Corp. closed 2.65 percent higher at 77.50, and Sinphar Pharmaceutical Co. finished up 10 percent, the maximum daily increase, at NT$66.50.
"The nearest technical resistance for the Taiex is expected at around 12,273 points, an intraday high seen Thursday," Su said. "Although more volatility is possible, the main board could see support at around 11,700 as the market remains awash in liquidity."
According to the TWSE, foreign institutional investors sold a net NT$255 million in shares Friday.