Taiwan shares end slightly lower as earlier gains eroded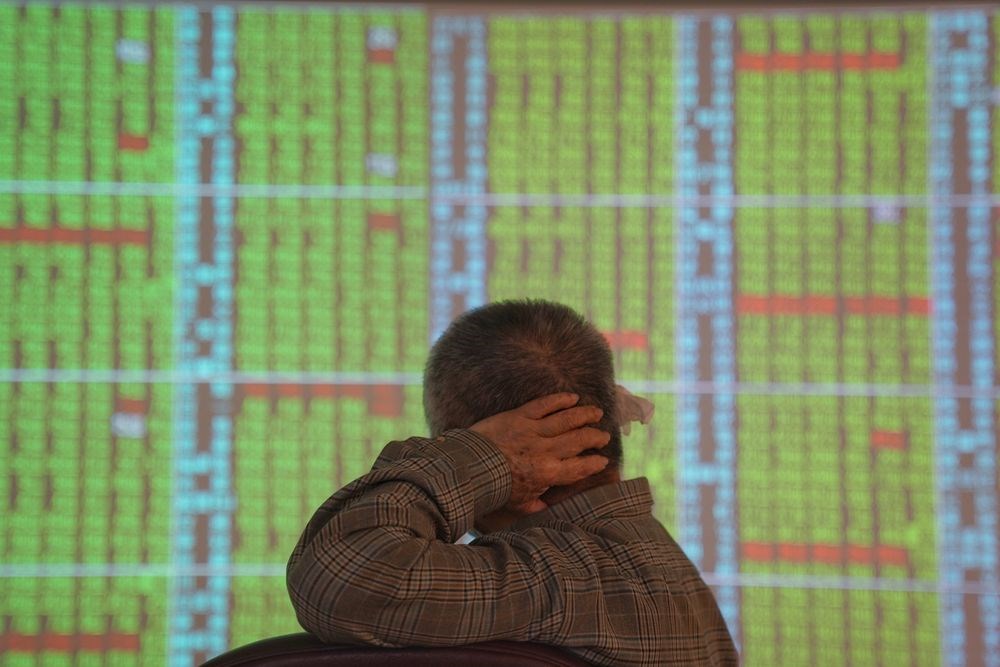 Taipei, April 9 (CNA) Shares in Taiwan gave up earlier gains and closed slightly lower Thursday as investors simply locked in profits posted in recent sessions ahead of a meeting at which oil producers are set to discuss a possible reduction in output, dealers said.
The bellwether electronics sector was in focus in the latest profit taking, led by large cap stocks in the Apple Inc. supply chain, while the financial sector continued to move higher, preventing the broader market from falling further, they said.
The weighted index on the Taiwan Stock Exchange (TWSE) or the Taiex ended down 18.04 points, or 0.18 percent, at 10,119.43, after moving between 10,092.36 and 10,246.84, on turnover of NT$163.08 billion (US$5.42 billion).
The market opened up 0.35 percent on follow-through buying from the previous session, when the Taiex closed up 1.41 percent, with investors encouraged to buy following a rally on the U.S. markets, where the Dow Jones Industrial Average ended up 3.44 percent overnight amid increasing optimism over the COVID-19 pandemic.
With the Taiex briefly breaching 10,200 points, investors started to step back from the buy side and pocketed their gains from recent sessions by capitalizing on the upturn enjoyed by tech heavyweights, pushing the broader market into negative territory by the end of the session, they said.
"Oil producers inside and outside OPEC (Organization of Petroleum Exporting Countries) will meet later today for a possible deal to cut production," Ta Chan Securities analyst Jerry Chen said. "Many investors prefer to keep as much cash as possible before the deal is ironed out."
"The tech sector became the target for investors to cash in after lifting the main board sharply in recent days, vaulting the Taiex past the 10,000 point mark," Chen said.
On Wednesday, the Taiex ended up more than 140 points, closing at 10,137.47, marking the first time the main board closed above the 10,000 point level since March 13.
Chen said Taiwanese suppliers in the Apple supply chain came under pressure because investors are concerned at market speculation the U.S. consumer electronics giant will cut orders amid the COVID-19 scare.
Contract chipmaker Taiwan Semiconductor Manufacturing Co. (TSMC), which is believed to be the sole processor provider for iPhone production, led the downtrend, falling 0.70 percent to close at NT$283.00 after coming off a high of NT$288.00, with 27.49 million shares changing hands.
Led by TSMC, the most heavily weighted stock on the local market, the electronics sector ended down 0.67 percent.
Among other "Apple concept stocks," iPhone assembler Hon Hai Precision Industry Co., second to TSMC in terms of market capitalization, lost 1.33 percent to close at NT$74.00, off a high of NT$75.90.
In addition, shares in Largan Precision Co., a supplier of smartphone camera lenses to Apple, shed 3.80 percent to end at NT$3,800.00 after hitting a high of NT$3,995.00. "Investors turned cautious about the stock before an investor conference scheduled to start after the market closes," Chen said.
Bucking the downturn, integrated circuit designer MediaTek Inc. rose 0.57 percent to close at NT$351.50, and multi-layer ceramic capacitor maker Yageo Corp. gained 1.82 percent to end at NT$335.00.
Petrochemical stocks appeared mixed on profit taking before the OPEC+ meeting is held, Chen said.
Among them, Formosa Plastics Corp. rose 0.25 percent to close at NT$80.60, while Nan Ya Plastics Corp. ended unchanged at NT$58.10 and Formosa Chemicals & Fibre Corp. lost 0.42 percent to close at NT$70.60.
"The silver lining was that the financial sector moved higher throughout the session, serving as an anchor to stabilize the broader market," Chen said.
In the financial sector, which closed up 0.99 percent, shares in E. Sun Financial Holding Co. rose 2 percent to close at NT$25.50, Cathay Financial Holding Co. added 1.26 percent to end at NT$36.20, and Fubon Financial Holding Co. gained 0.66 percent to close at NT$38.20.
"Like its foreign counterparts, the Taiex board is expected to continue to be driven by developments in the spread of COVID-19 down the road," Chen said.
According to the TWSE, foreign institutional investors sold a net NT$7.42 billion worth of shares on the main board Thursday.