TSMC Q4 sales hit new high, beating expectations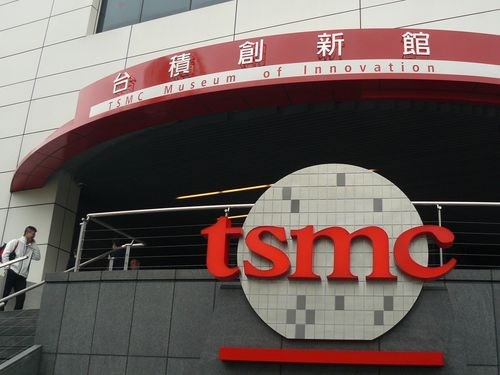 Taipei, Jan. 10 (CNA) Taiwan Semiconductor Manufacturing Co. (TSMC), the world's largest contract chipmaker, reported a new quarterly high in sales for the fourth quarter of last year Friday, with market analysts attributing the growth to solid demand for high-end smartphones and high-performance computing (HPC) devices.
TSMC said in a statement that it posted NT$317.24 billion (US$10.57 billion) in consolidated sales for the October-December period, up 8.25 percent from a quarter earlier.
The fourth-quarter sales went beyond TSMC's earlier forecast of between NT$312.1 billion and NT$315.2 billion made by the company in mid-October.
It was the first time the chipmaker had generated revenue that breached the NT$300 billion mark.
Analysts said that strong demand for smartphones and HPC devices boosted shipments of TSMC's 7-nanometer process, the latest technology put into mass production by the chipmaker, helping the chipmaker to offset the semiconductor sector's slow-season effect in the fourth quarter.
In December alone, however, TSMC's consolidated sales fell 4.2 percent from a month earlier to NT$103.31 billion in the wake of a reduced number of working days as well as a stronger Taiwan dollar against the greenback. However, the December sales were still up 15 percent from a year earlier.
While the December figure was the lowest in three months, sales were maintained above NT$100 billion for the fifth consecutive month, according to TSMC statistics.
For the whole of 2019, TSMC posted NT$1.07 trillion in consolidated sales, up 3.7 percent from a year earlier
The growth beat TSMC's earlier forecast of an increase of 1 percent-3 percent made in early 2019, and also topped an estimated drop of 1 percent-3 percent for the entire pure foundry industry.
Looking ahead, the global semiconductor industry remains in a traditional slow season in the first quarter, but TSMC is expected to benefit from strong demand from some of its major clients such as Taiwanese integrated circuit designer MediaTek Inc. and American chipmaker Advanced Micro Devices Inc. (AMD) to see its sales for the January-March period stay little changed from the previous quarter.
As TSMC is expected to start mass production of the more advanced 5nm process later this year, analysts said, its sales for 2020 are expected to grow 15 percent-20 percent from a year earlier to reach another new high.
TSMC has scheduled an investor conference for Jan. 16 to detail its fourth-quarter results and give guidance for the first quarter of this year.