Manufacturing activity improves in November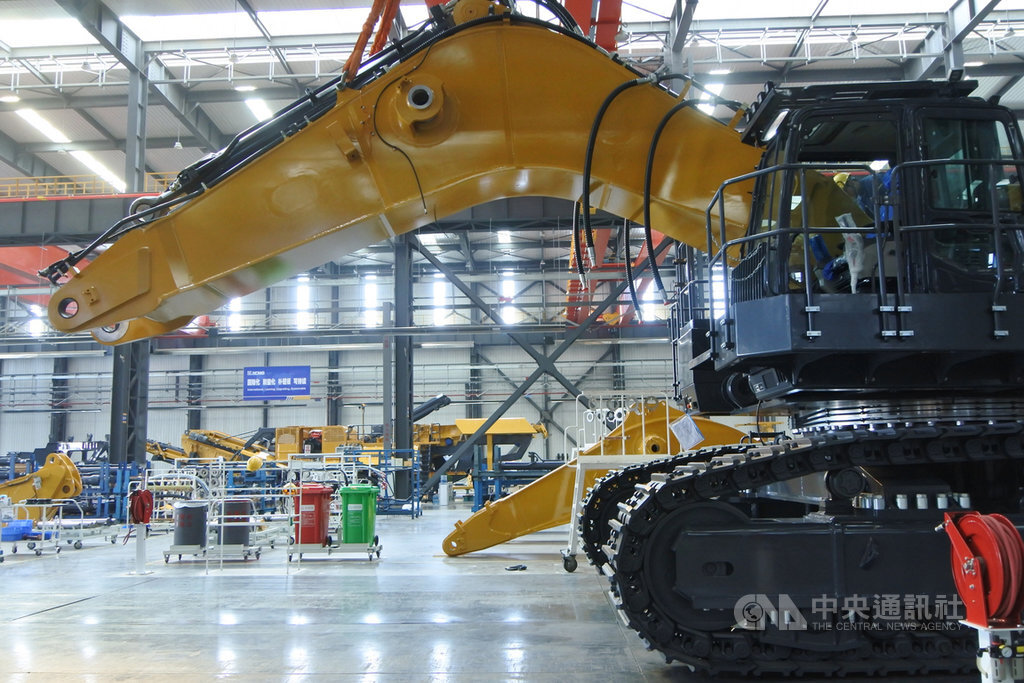 Taipei, Dec. 2 (CNA) Manufacturing activity in Taiwan improved in November as new applications, in particular in 5G technology development, boosted related high-tech industries, the Chung-Hua Institution for Economic Research (CIER) said Monday.
Data compiled by CIER, one of Taiwan's leading economic think tanks, showed that the Purchasing Managers' Index (PMI) for November rose 3.8 points from a month earlier to 54.9, hitting the highest level since July 2018, when the PMI stood at 55.3.
It was the third consecutive month in which the PMI stayed in expansion mode, according to the data.
In line with the PMI, the non-manufacturing index (NMI) for Taiwan's service sector in November also moved higher from a month earlier by 1.1 to 55.0, marking the ninth straight month of expansion, the CIER said.
For the PMI and NMI, readings above 50 indicate expansion or growth, while those below that figure represent contraction.
Citing an interview with representatives from the local high-tech sector, Chen Hsin-hui (陳馨蕙), a CIER economist, told reporters in a news conference that many of them said they saw orders placed by their upstream buyers piling up, favorable circumstances that are expected to continue into the first or second quarters of next year.
Echoing Chen, Steve Lai (賴樹鑫), executive director of the Supply Management Institute, said in the same news conference that 5G technology development is serving as a driver to solid demand for tech devices.
Lai pointed out that 5G technology is in its infant stages and that with applications expanding, more and more industries will benefit.
Out of the five major factors in the PMI, CIER said, the sub-indexes in four factors moved higher from a month earlier in November, while only the sub-index on inventories moved lower by 2.8 to 46.9.
The sub-indexes on new orders, production, employment and supplier deliveries rose 8.3, 5.0, 5.0 and 3.4, respectively, from a month earlier to 61.0, 60.4, 55.6 and 50.5 in November, CIER said.
On the back of the booming 5G and other emerging technologies, the electronics and optoelectronics industries remained in expansion mode in November, while the sub-index on those industries rose 1.7 from a month earlier to 53.9, CIER said.
In addition, the sub-index on food and textile industries also moved higher by 1.4 from a month earlier to 61.7 in November, the highest level among the major industries, while the sub-indexes on basic raw materials and electricity and electrical equipment industries also rose from October but remained in contraction mode.
Chen said the food and textile industries got a boost from the upcoming Christmas season and the Chinese New Year holiday, adding that the textile industry has also benefited from rising demand from the 2020 Tokyo Olympics.
Bucking the upturn, the sub-indexes on the chemical and biotech industry and transportation industries moved lower, although the chemical and biotech industry remained in expansion mode.
As for the service sector, out of the four major factors, only the sub-index on employment moved lower, by 2.0 from a month earlier to 53.7 in November, but remained in expansion mode, CIER said.
The sub-indexes on business activity, new orders and supplier deliveries moved higher by 0.7, 2.9 and 3.0, respectively, from a month earlier to 55.9, 58.3 and 52.2 in November, with all three in expansion mode, CIER added.