Taiwan shares end down amid uncertainty over global trade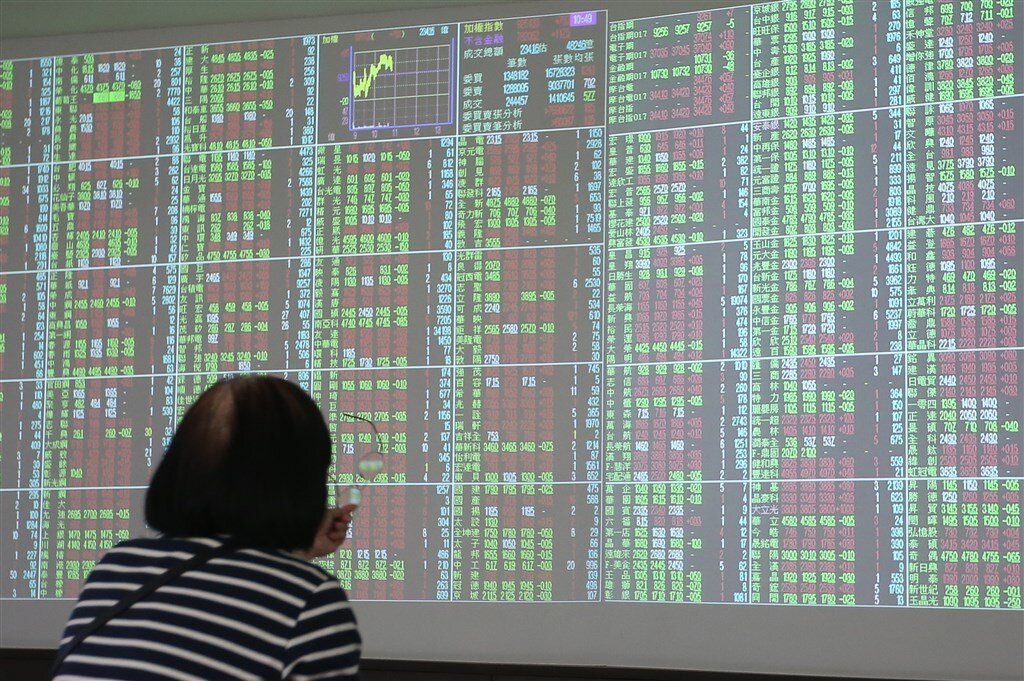 Taipei, Nov. 13 (CNA) Shares in Taiwan faced downward pressure Wednesday as investors locked in their gains from the previous day amid renewed concerns over the trade frictions between the United States and China, dealers said.
Market sentiment was also dictated by worry over possible foreign institutional selling and volatility in the global financial markets, which led investors to cut their holdings almost across the board throughout the session, dealers said.
The weighted index on the Taiwan Stock Exchange (TWSE) or the Taiex ended down 52.54 points, or 0.46 percent, at 11,467.83, after moving between 11,439.09 and 11,509.37. Turnover totaled NT$114.82 billion (US$3.77 billion) during the session.
The market opened down 0.32 percent on a mild technical correction from the previous session earlier, when the Taiex closed up 0.81 percent, as investors' mood was hurt by the latest hardline stance taken by U.S. President Donald Trump toward trade with China, dealers said.
Selling continued to focus on the bellwether electronics sector, which had served as a driver of Tuesday's gains, amid worry that the global trade issue would sink share prices, dealers said.
"While the U.S. and China are planning to sign a formal phase-one deal to resolve their trade disputes, Trump's remarks Tuesday seemed to have complicated the situation," said Chang Chih-cheng, analyst at Dayu International Securities Investment Consultant.
In a speech at the Economic Club of New York Tuesday, Trump said that "no one has manipulated better or taken advantage of the United States more" than China since its entry into the World Trade Organization in 2001.
"I will not say the word 'cheated,' but nobody's cheated better than China, I will say that," Trump said.
Those remarks sparked uncertainly in the Taiwan market soon after the main board opened, and large-cap stocks suffered selling, according to Chang.
"Those tech heavyweights drove the Taiex's upturn yesterday, so investors simply pocketed their gains, based on Trump's remarks," Chang said.
In the electronics sector, which closed down 0.43 percent, contract chipmaker Taiwan Semiconductor Manufacturing Co. (TSMC), the most heavily weighted stock on the local market, fell 0.33 percent to end at NT$304.00, with 18.14 million shares changing hands.
Among other falling tech stocks, iPhone assembler Hon Hai Precision Industry Co., the second largest stock in Taiwan in terms of market capitalization, shed 1.43 percent to close at NT$89.70, integrated circuit designer MediaTek Inc. lost 0.49 percent to end at NT$408.00, and Largan Precision Co., a supplier of smartphone camera lenses to Apple Inc., dropped 0.44 percent to close at NT$4,520.00.
Chang said that selling also spread to old economy stocks, with Nan Ya Plastics Corp. falling 0.97 percent to end at NT$71.40, and textile maker Far Eastern New Century Corp. dropping 0.67 percent to close at NT$29.80.
Also hit by profit-taking, the financial sector fell 0.51 percent, with Cathay Financial Holding Co. dropping 1.05 percent to end at NT$42.35 and Fubon Financial Holding Co. losing 0.55 percent to close at NT$45.30. CTBC Financial Holding Co. bucked the downturn, gaining 1.60 percent to end at NT$22.25.
Chang said that until the U.S. and China sign a formal deal, the market is likely to be bothered by uncertainty.
"The market movement will also depend on the decisions of foreign institutional investors, as global equity markets may become volatile due to the trade disputes," Chang said.
According to Taiex data, foreign institutional investors sold a net NT$6.26 billion worth of shares on the main board Wednesday after a net buy of NT$4.96 billion the previous day.