TSMC Q3 revenue, profits hit record high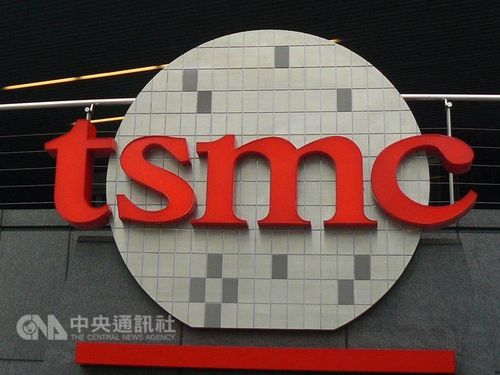 Taipei, Oct. 17 (CNA) Taiwan Semiconductor Manufacturing Co. (TSMC), the world's largest contract chipmaker, reported a record quarterly high for operating revenue and profits in the third quarter of this year on Thursday.
The company posted a record high of NT$293.05 billion (US$9.45 billion) in consolidated sales for the July-September period, up 21.6 percent from the previous quarter, due to strong sales growth in smartphones, the Internet of Things, automotive electronics platforms and high-performance computing applications, TSMC CEO C.C. Wei (魏哲家) said at an investor conference.
With its increasing capacity utilization rate, TSMC's Q3 gross profit margin -- which reflects the difference between revenue and cost of goods sold -- soared to a record high of 47.6 percent, up 4.6 percentage points from the second quarter.
Its Q3 net profit after tax also reached a record high of NT$101.07 billion, up 51.4 percent from the previous quarter, while its earnings per share (EPS) for the third quarter stood at NT$3.9, according to data released by TSMC.
For the first three quarters, TSMC's consolidated sales rose 1.5 percent from the same period of last year to NT$752.748 billion, while its gross margin fell 4.2 percentage points from a year earlier to 44.3 percent and its net profit dropped 8.7 percentage points to NT$229.229 billion. Its EPS for the first three quarters totaled NT$8.84, according to the data.
Looking ahead, TSMC gave an upbeat outlook for its business in the fourth quarter and expects to see its Q4 sales rise 9 percent from the previous quarter to US$10.2 billion-US$10.3 billion, which is in line with market expectations.
The company also expects to see its gross profit margin climb to 48 percent-50 percent and its profit margin rise to 37 percent-39 percent.
Wei said that while the output value of the semiconductor market is expected to drop 1 percent-3 percent this year, TSMC is likely to outperform the industry and see a slight growth in sales.