Taiwan shares close slightly lower in consolidation mode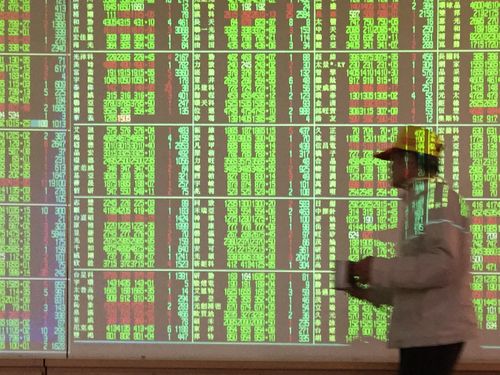 Taipei, Sept. 23 (CNA) Shares in Taiwan ended slightly lower Monday after moving in consolidation mode amid lingering concerns over trade friction between the United States and China.
The concerns arose after U.S. President Donald Trump said over the weekend that Washington is in no rush to cut a trade deal with Beijing before next year's U.S. presidential election, dealers said.
With turnover on the decline, large-cap stocks across the board appeared in the doldrums, but select small- and mid-cap tech stocks related to 5G technology development got a boost, lending some support to the broader market, with the main board still managing to close above the 10,900-point mark, the dealers said.
The weighted index on the Taiwan Stock Exchange (TWSE), or Taiex, ended down 10.67 points, or 0.10 percent, at 10,919.02, after moving between 10,905.92 and 10,948.19, on turnover of NT$105.65 billion (US$3.41 billion). On Friday, turnover totaled NT$147.98 billion.
The market opened down 4.88 points on a slight pullback from a session earlier, when the Taiex ended up 0.32 percent, as investors took cues from losses on the U.S. markets, where the Dow Jones Industrial Average closed down 0.59 percent and the tech-heavy Nasdaq index ended down 0.80 percent Friday in reflection of worries over the global trade war, the dealers said.
The local main board continued to move in a narrow range for the rest of the trading session as low trading volume prevented market heavyweights such as contract chipmaker Taiwan Semiconductor Manufacturing Co. (TSMC) from making a breakthrough to lift the broader market, they said.
"Market sentiment was still dictated by the global trade issue," Dayu International Securities Investment Consultant analyst Chang Chih-cheng said. "In particular, Trump's latest comments on the trade talks with China over the weekend made many investors nervous."
Trump said Friday that he has no intention of striking a partial deal with China, which has dampened hopes that he wants an agreement to end the trade war before the 2020 presidential election.
Also Friday, a Chinese delegation canceled a trip to U.S. farms in Montana, the Montana Farm Bureau said.
The cancellation came despite Trump saying that China would increase its purchases of U.S. farm products as part of a bilateral trade deal.
"So the situation created more uncertainty over the trade talks, keeping equity investors at home and abroad from buying," Chang said.
Among the sluggish large-cap tech stocks in Taipei, TSMC, the most heavily weighted stock in the local market, closed unchanged at NT$264.00 with 13.07 million shares changing hands, but came off an early low of NT$263.00
"Without a stronger TSMC, it was no surprise that the broader market consolidated and showed no signs of climbing out of the doldrums," Chang said.
Also in the bellwether electronics sector, Largan Precision Co., a supplier of smartphone camera lenses to Apple Inc., ended flat at NT$4,300.00, while iPhone assembler Hon Hai Precision Industry Co. rose 0.27 percent to close at NT$74.70.
"The silver lining is that certain smaller-cap tech stocks related to 5G technology development continued to move sharply higher," Chang said. "But I prefer to hold a cautious attitude toward these high-flying stocks, as I am afraid that they will see a technical retreat after recent solid gains."
Among the 5G concept stocks, flexible printed circuit board maker Career Technology (MFG) Co. soared 10 percent, the maximum daily increase, to close at NT$38.75, and rival HannStar Board Corp. added 6.17 percent to end at NT$43.00.
Chang said caution toward the global trade disputes also sent many old economy and financial stocks lower Monday.
In the old economy sector, Formosa Plastics Corp. fell 0.82 percent to close at NT$96.80, Formosa Chemicals & Fibre Corp. lost 0.99 percent to end at NT$89.60, food brand Uni-President Enterprises Corp. dropped 1.28 percent to close at NT$77.00 and Hotai Motor Corp., the local sales agent for Japan's Toyota Motor Corp., shed 3.52 percent to end at NT$466.50.
Among the falling financial stocks, CTBC Financial Holding Co. lost 1.88 percent to close at NT$20.90 and Cathay Financial Holding Co. fell 0.96 percent to end at NT$41.15.
"As the local main board remains awash in liquidity at a time when foreign investors keep moving funds into the region, I do not expect the Taiex to experience heavy losses in the short term," Chang said.
Despite the losses in the index, foreign investors bought a net NT$1.55 billion-worth of shares on the main board Monday, according to the TWSE.