TSMC, Samsung to supply new generation chips to Nvidia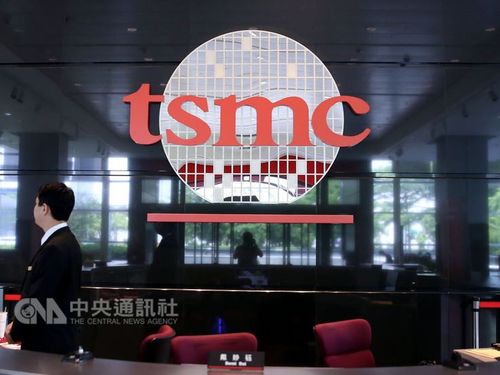 Taipei, July 8 (CNA) U.S.-based integrated circuit designer Nvidia Corp. said Sunday that Taiwan Semiconductor Manufacturing Co. (TSMC) and South Korea's Samsung Electronics Co. will both serve as suppliers of the American company's next graphics processing units (GPUs).
Last week, international news media reported Nvidia had switched its orders for GPUs made using the sophisticated 7 nanometer process from TSMC to Samsung, which pushed down TSMC shares by 2.61 percent on Wednesday.
But Debora Shoquist, vice president of Nvidia's operations, said in a statement released Sunday that TSMC and Samsung will jointly supply the new GPUs to her company.
"Recent reports are incorrect -- Nvidia's next-generation GPU will continue to be produced at TSMC," Shoquist said. "Nvidia already uses both TSMC and Samsung for manufacturing, and we plan to use both foundries for our next-generation GPU products."
Shoquist did not disclose details on the relative share of next-generation GPUs to be supplied by TSMC and Samsung.
Fears that Samsung had poached TSMC's orders were exacerbated last week when Yoo Eung-joon, Nvidia's Korea chief, was quoted as saying in Seoul that its advanced GPUs will be produced by Samsung Electronics and its 7nm extreme ultraviolet process.
The comment sent ripples through the global semiconductor industry, and market sources were cited as saying that the move by Nvidia to shift its orders to Samsung were aimed at cutting costs after Samsung cut it prices to secure orders.
TSMC declined to comment at the time because it does not comment on any individual clients such as Nvidia.
A U.S.-based brokerage said, however, that last week's reports were overblown. Despite shifting part of its orders to Samsung, Nvidia and TSMC have built a close partnership, and it was not unusual for a company like Nvidia to have a second supplier such as Samsung, according to the brokerage.
The brokerage said the exaggerated media coverage had caused TSMC shares to suffer heavy losses in recent sessions.
It has maintained a "neutral" recommendation on TSMC shares, and its target price of NT$219 (US$7.01) for the stock was unchanged.
A brokerage from Asia said that while Samsung won some of Nvidia's orders from TSMC, the Taiwanese contract chipmaker is expected to take advantage of its high-end processes to secure orders from other heavyweight clients such as Apple Inc., American IC designer Qualcomm Inc. and Taiwan-based IC designer MediaTek Inc.
As a result, the Asian brokerage maintained its "buy" rating on TSMC shares and left its target price of NT$271 for the stock unchanged.
On Monday, TSMC shares fell 0.21 percent to close at NT$242.50 but came off an early low of NT$240.00 on the Taiwan Stock Exchange, where the benchmark weighted index ended down 0.32 percent at 10,751.22.