Taiwan steps up control measures amid China-U.S. trade friction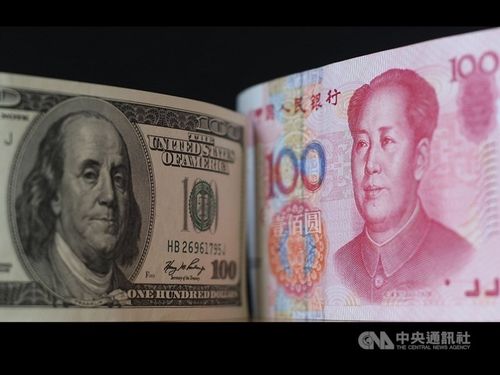 Taipei, June 2 (CNA) Taiwan's government is reinforcing measures to manage imports and exports amid rising trade friction between China and United States, which has reportedly prompted Chinese companies to sell products to the U.S. via third locations, including Taiwan, the Ministry of Economic Affairs (MOEA) said Sunday.
The MOEA was responding to a report in Japan's Nikkei Asian Review a day earlier that the imposition of higher U.S. tariffs on imports from China has prompted Chinese exporters to turn to third countries, such as Taiwan, to bypass duties by faking the origin of their products.
In a statement issued Sunday, the MOEA said that while Taiwan's exports to the United States from January to April this year rose 19.8 percent, its exports of information, communication and audio-video products reached US$4.26 billion, up 56.3 percent on the same period of last year, the highest growth in all exports from Taiwan to the U.S.
This year, the U.S. economy continues to grow at a steady pace, which has supported strong growth in consumption expenditure by individuals and enterprises in the country and boosted Taiwan's exports of information, communication and audio-video products, according to the MOEA.
Meanwhile, an increasing number of overseas Taiwanese businesses are expanding their assembly lines in Taiwan amid the escalating trade war between the U.S. and China and because of a government action plan to encourage such enterprises to invest at home, the ministry added.
As of May 30, 66 overseas Taiwanese businesses have passed eligibility assessment and pledged investments of NT$330 billion (US$10.46 billion) in Taiwan, the ministry noted, adding that this trend has contributed to the sharp increase in exports from Taiwan to the U.S.
The ministry reiterated that the spike in exports to the U.S from Taiwan is not the result of an increase in Chinese goods being exported to the U.S. via Taiwan with their place of origin disguised.
In addition, the MOEA said that it is working with the Ministry of Finance and the Ministry of Transportation and Communications to strengthen management of imports and exports, including implementing close monitoring and enhanced inspections of Chinese products subject to U.S. Section 301 duties at customs.
The government will also amend the Foreign Trade Act to increase fines for violations and add a whistle-blowing clause to the law to prevent products passing through Taiwan to mask their origins, so as to protect the reputation of the "Made in Taiwan" brand and the interests of Taiwan industry.
According to the Nikkei Asian Review report, an analysis conducted by Nikkei showed that while there have been sharp declines in direct Chinese exports of machinery, electrical equipment and other products to the U.S. in the first quarter of 2019 on a year-on-year basis, shipments of such goods from China to the U.S. via Vietnam, Taiwan and Mexico rose during the same period.
"While there has been a spate of moves by companies to relocate production from China to other parts of the world in order to circumvent punitive U.S. import tariffs, there is a possibility that 'roundabout exports' that involve faking the origin of products are also increasing," the report said.
During the first quarter, exports of machinery and parts, electrical equipment and parts, furniture, toys and automotive equipment from China to Taiwan increased by US$1.4 billion, or 23 percent, while such exports from Taiwan to the U.S. expanded by US$2.0 billion, or 31 percent, according to the report.