Fubon Financial shares end flat after poor Q1 results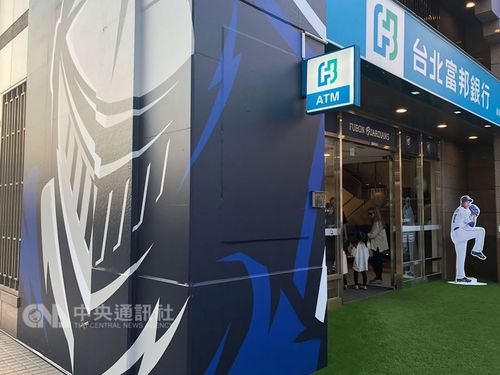 Taipei, May 28 (CNA) Shares of Fubon Financial Holding Co., one of Taiwan's largest financial holding companies, closed unchanged Tuesday after reporting a more than 20 percent year-on-year decline in net profit for the first quarter Monday, dealers said.
Fubon Financial shares closed at NT$42.30 (US$1.34) after moving between NT$42.05 and NT$42.55, with 19.44 million shares changing hand, on the Taiwan Stock Exchange, where the weighted index ended down 0.21 percent at 10,312.31.
At an investor conference Monday, Fubon Financial said its net profit for the January-March period fell 24 percent from a year earlier to NT$12.5 billion, with earnings per share at NT$1.22, compared with NT$1.60 a year earlier.
Still, Fubon Financial ranked as the leader in profitability among Taiwanese financial holding companies based on EPS in the first quarter, though it trailed Cathay Financial Holding Co. in total net income.
According to Fubon Financial, the sharp decline in first quarter net profit came largely from a 60 percent year-on-year drop in net profit suffered by Fubon Life Insurance Co.
Fubon Life posted a net profit of NT$3.07 billion in the first quarter, down from NT$9.3 billion a year earlier.
"The plunge in Fubon Life's bottom line resulted from large foreign exchange losses on its overseas investments," MasterLink Securities analyst Tom Tang said.
"Since the life insurer is the major earnings engine for Fubon Financial, the fall in profit was widely expected, so the stock appeared resilient instead of falling sharply," Tang said.
Also, because the stock had been hurt by heavy selling by foreign institutional investors in recent months and had lagged behind the broader market, the latest negative news failed to push the stock's price lower, Tang said.
According to Tang, foreign institutional investors have sold a net 430 million Fubon Financial shares since December 2018 amid worries over its foreign exchange losses, leading to a 13 percent decline in the stock's price during that time.
Fubon Financial said Taipei Fubon Commercial Bank, its banking arm, posted a net profit of NT$6.04 billion in the first quarter, up 21.9 percent from a year earlier, helping offset the Fubon Life's decline in profits to some extent.
"As the Taiwan dollar is still on the decline against the U.S. dollar, the foreign exchange losses of Fubon Life are likely to continue," Tang said.
"Investors should keep their hands off Fubon Financial shares and other financial stocks with large life insurance assets for the moment."
The analyst noted, however, that Fubon Financial shares could see strong technical support at around NT$40 as its book value per share is NT$39.90.