NT$310 billion investment pledged by returning Taiwanese firms: MOEA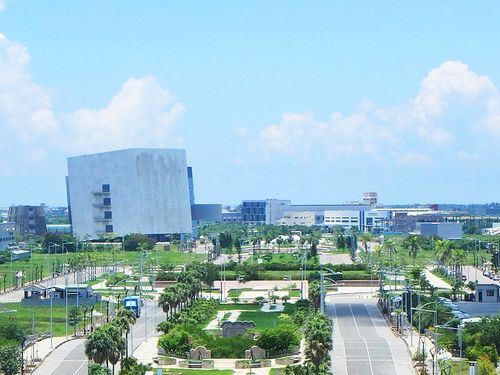 Taipei, May 23 (CNA) More than NT$310 billion (US$9.82 billion) in investment has been pledged by Taiwanese firms planning to invest at home as of Thursday, when six more firms responded to government efforts to attract investment from overseas Taiwanese firms, according to the Ministry of Economic Affairs (MOEA).
The six companies -- manufacturing service provider Pegatron, hardware and software solutions provider Adlink Technology Inc., air-conditioner maker Rechi Precision, air compressor manufacturer Fusheng Co., Ltd, an unnamed communications company and an unnamed molding company -- are expected to invest over NT$22.1 billion and create about 1,640 new jobs, the ministry said.
As the United States-China trade dispute continues to intensify, the world's second largest electronics original equipment manufacturer Pegatron is actively diversifying risk by expanding its presence in Taiwan, the MOEA pointed out.
The company is establishing a research and development facility in Taipei's Guandu area, purchasing production facilities in New Taipei's Xindian District and expanding existing production lines in Taoyuan's Guishan District, which will bring in up to NT$14.9 billion in investment and create more than 1,000 new jobs, the MOEA said.
Meanwhile, Adlink Technology Inc. is planning to upgrade its production capacity and investment in research and development in Taiwan, while making plans for smart production facilities, the ministry said.
In addition, Rechi Precision is planning to expand production capacity in Taoyuan's Guanyin District to create 212 new domestic job opportunities, the MOEA said.
One of the world's top five air compressor manufacturers, Fusheng Co., Ltd, which has investments in Asia, Europe and the U.S., has decided to establish technological research and development facilities in New Taipei's Sanchong District, creating up to 41 domestic job opportunities, the MOEA said.
The unnamed communications company plans to invest NT$1.38 billion on expanding production lines in Hsinchu Science Park and recruit 183 new employees.
Also, the unnamed mold manufacturing company plans to increase its production lines in Taiwan by investing over NT$1.4 billion to create new facilities in Taoyuan and recruit 55 new employees.
Since the launch of the "Action Plan for Welcoming Overseas Taiwanese Businesses to Return to Invest in Taiwan" in January, the MOEA has approved investment applications submitted by 61 companies, with total investment of more than NT$310 billion, which is expected to translate into 30,100 new jobs, according to the MOEA.
At a legislative hearing Thursday, Economics Minister Shen Jong-chin (沈榮津), said that it is possible the total investment pledged could reach NT$550-600 billion, surpassing a government goal to attract NT$500 billion in investment from overseas Taiwanese firms in one year.
In addition to the investment pledged, actual investment this year is estimated at NT$160-170 billion, he noted.