Mobile carriers to avoid new models of Huawei smartphones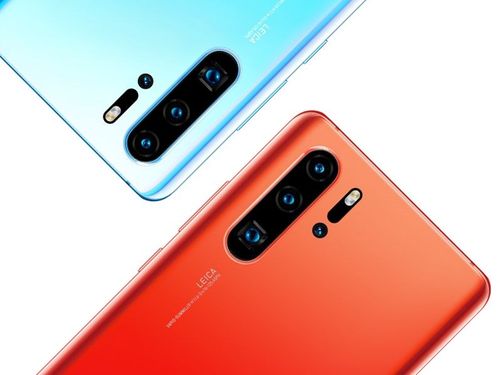 Taipei, May 23 (CNA) Taiwan's major mobile carriers have decided to back away from launching new smartphone models to be rolled out by Huawei Technologies Co., fearing the potential impact of U.S. restrictions on the Chinese tech giant.
Chunghwa Telecom Co., Taiwan's largest telecommunication services provider, said Wednesday that it will stop selling new Huawei smartphone models out of concern that their users might not be able to use Google smartphone apps such as Gmail, YouTube and Chrome.
"The company will not buy more new models of Huawei smartphones, as Google will not assist with related services," Chunghwa Telecom told CNA.
Google announced Monday that it will block Huawei from updates to some of its apps, following Washington's May 16 blacklisting of the Chinese telecom equipment manufacturer over the possibility of security breaches.
Although Washington issued a 90-day reprieve before the ban takes effect, mobile carriers in Japan and United Kingdom have already suspended launches of new Huawei models over concern that their businesses will be jeopardized.
Taiwan Mobile Co. Taiwan's second-largest mobile carriers, stated the same reason for their decision to stop launching new Huawei models.
FarEastone Telecom Co., Asia Pacific Telecom Co. and Taiwan Star Telecom Corp., said sales of existing Huawei models will continue but did not indicate whether to launch new Huawei models.
The National Communications Commission has asked mobile carriers to make sure they protect the rights of Huawei smartphone users should any disputes arise.
Meanwhile, Xunwei Technologies Co. -- Huawei's exclusive distributor in Taiwan -- stressed that safety upgrades and post-sale services for Huawei smartphones and tablet computers will not be affected.
Noting that Huawei is seeking to equip its new smartphone models with its own operating system, Xunwei said that Huawei has made a great contribution to the Android operating system and will continue to do so for the benefit of consumers and the Android ecosystem.
However, the local mobile carriers' decision not to market new Huawei models is set to dampen the performance of the Chinese technology firm in Taiwan, a market observer said.
Thanks to the company's good photography technology, sales of Huawei smartphones have increased rapidly in Taiwan in recent years.
As of the end of April, Huawei was the third-largest smartphone vendor in Taiwan in terms of sales value -- behind only Apple and Samsung. In terms of sales volume, its market share had increased to 8.9 percent, up from 6.8 percent in March.
However, if Google really breaks ties with Huawei, Taiwanese users might shift to other brands, despite the debut of Huawei's own operating system, expected this autumn.
"I can understand why telecommunication companies don't want to sell new Huawei models. After all, Taiwanese users are accustomed to the services provided by Google," one user told CNA.
However, he expressed doubt that the two companies will really sever their relationship.
"Politics are transient, but making money matters the most," he said.