Largan proposes cash dividend per share of NT$68 on 2018 earnings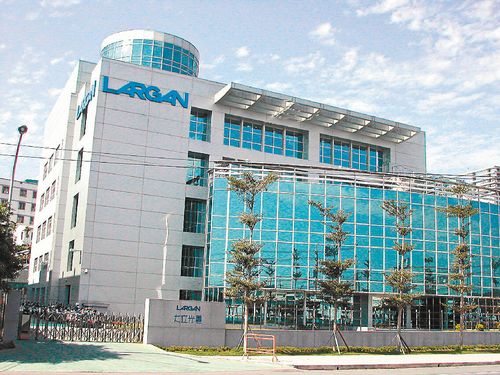 Taipei, April 23 (CNA) Taiwan-based Largan Precision Co., a supplier of smartphone camera lenses to Apple Inc., said Tuesday that it is planning to issue a cash dividend of NT$68 (US$2.20) per share on its 2018 earnings.
In a statement, Largan said its board on Monday proposed the figure, which represented a dividend payout ratio of 37.43 percent, based on its 2018 earnings per share of NT$181.67.
"The proposed cash dividend per share of NT$68 is in line with market expectations," Hua Nan Securities analyst Kevin Su said. "Although it is short of the NT$72.5 issued on the company's 2017 earnings, it is within the company's existing payout policy."
In 2017, Largan posted NT$193.65 in EPS, and based on its earnings, its payout ratio was around 37.4 percent. In the past five years, Largan's payout has been between 35.2 percent and 37.4 percent.
Largan CEO Adam Lin (林恩平) and two other members of the Lin family, who own a total of 7.77 million Largan shares, are expected to pocket about NT$530 million in cash dividends if the proposal is approved at the company's annual general meeting.
On Tuesday, shares of Largan rose 1.31 percent to close at NT$4,630.00, with 561,000 shares changing hands on the Taiwan Stock Exchange, where the weighted index ended up 0.35 percent at 11,025.68 points.
"The cash dividend proposal did not affect Largan shares today, and the gains resulted largely from optimism toward the company's prospects, particularly as an increasing number of international smartphone brands are opting for multiple lenses, which is to Largan's advantage," Hua Nan Securities analysts Kevin Su said.
The worst is over for Largan, he said, referring to the weak global demand for the latest iPhones after they were released last September.
According to market estimates, Apple accounts for about 40 percent of Largan's total sales.
In the first quarter of the year, Largan posted NT$5.05 billion in net profit, up 26 percent from a year earlier, with earnings per share of NT$37.68, compared with NT$48.29 in the previous quarter and NT$29.96 in same period of last year.
Lin said earlier this month that he expected Largan's revenue for April and May to beat the March figure, based on the orders it had obtained, and he was upbeat about the company's second-quarter performance.
He said the company's efforts to diversify its customer portfolio have paid off, and Largan will continue its efforts to expand production capacity so as to meet future demand.
In late January, the company bought two lots of land at a cost of almost NT$3 billion to build new plants in industrial parks in Taichung and expand its production capacity.