TSMC forecasts Q2 sales to rise 7% from Q1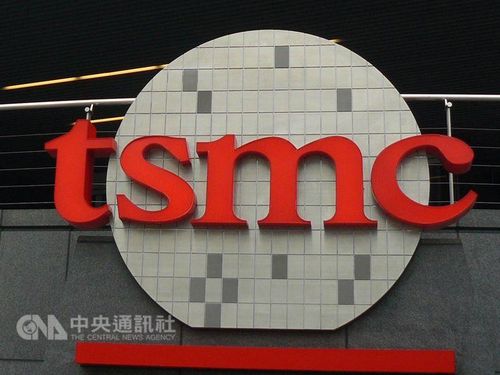 Taipei, April 18 (CNA) Taiwan Semiconductor Manufacturing Co. (TSMC), the world's largest contract chipmaker, said Thursday that its sales for the second quarter of this year are forecast to rise 7 percent from the first quarter, while revenue for all 2019 will increase "slightly" from a year earlier.
At an investor conference held after the local equity market closed, C.C. Wei (魏哲家), CEO and vice chairman of TSMC, said the more upbeat mood about the second quarter reflected hopes of an increase in global demand for smartphones, high performance computing devices, Internet of Things applications and automotive electronics.
According to TSMC, its consolidated sales for the April-June period are forecast to range from US$7.55 billion to US$7.65 billion, with the median US$7.6 billion representing a 7 percent increase from the first quarter.
"The second quarter forecast came within market expectations as the market has taken into account deferred revenue from the first quarter, when TSMC suffered a sales decline caused by a production disruption at a 12-inch fab (in Tainan)," Mega International Investment Services Corp. analyst Alex Huang said.
The production problem, which was identified on Jan. 19, was later traced to quality issues with chemicals used to treat TSMC wafers produced with the 12 nanometer and 16nm processes at the Tainan facility.
According to an earlier market estimate, TSMC's sales for the second quarter could rise 5-10 percent from the previous quarter.
"Without the deferred sales, the second quarter sales could just stay little changed from the first quarter," Huang said.
In the first quarter, TSMC's consolidated sales stood at US$7.1 billion, down 24.5 percent from a quarter earlier.
At the investor conference, Wei said TSMC's sales for 2019 are expected to rise slightly from a year earlier but did not specify the expected growth. In January, TSMC told reporters that its 2019 sales could rise 1-3 percent from a year earlier.
"TSMC did not downgrade its 2019 sales growth forecast today so based on the earlier estimate of a 1-3 percent increase, the company expects to see rising sales growth momentum in the second half of this year," Huang said.
Wei said at the conference that inventories among its customers have been on the decline after recent adjustments, and are expected to fall further to a healthy level in the second half of this year.
Commenting on sales for 2019, Wei said, the advanced 7 nanometer process and the second generation 7nm process are expected to account for about 25 percent of total revenue.
In February, TSMC proposed issuing a cash dividend of NT$10 per share in two stages: NT$8 in July for its 2018 earnings and NT$2 in the fourth quarter for its earnings in the first quarter of this year.
Lora Ho (何麗梅), TSMC's chief financial officer, said at the conference that she expects the cash dividend per share issued in 2020 to be not less than NT$10.