Google chooses Taiwan for first green energy project in Asia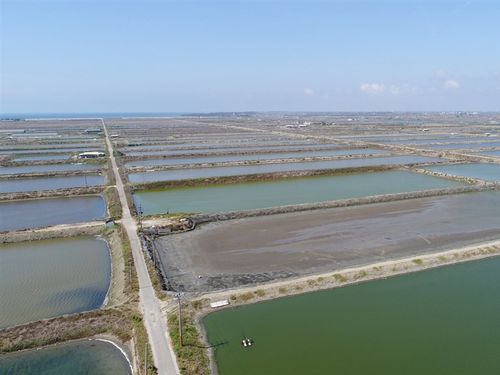 Taipei, Jan. 23 (CNA) Google announced Wednesday it has agreed to purchase the output of a 10-megawatt solar array in southern Taiwan -- the company's first ever renewable energy project in Asia -- making it the first non-utility corporate purchaser of green power in Taiwan.
The output purchased will be generated from about 40,000 solar panels in Tainan City, located 100 kilometers south of Google's data center in Changhua County, central Taiwan, but connected to the same regional power grid, according to Google's statement released Tuesday.
The renewable energy project in Tainan will install poles in commercial fishing ponds to elevate solar panels, which will maximize land-use efficiency. In addition, local aquaculture operators will be compensated for hosting the solar panels, the company said.
Google added that the project is a joint effort among energy developers, including Diode Ventures, Taiyen Green Energy, and New Green Power of Taiwan.
Marsden Hanna, Google's senior lead on energy and infrastructure, said during a video conference with the media Wednesday that the output generated in Tainan is expected to provide electricity for the company's data center in Changhua by 2020.
Following amendments to the Electricity Act in January 2017 permitting non-utility companies to directly buy renewable energy, Google is the first corporate power purchaser to act on the change to reduce its carbon footprint.
Asked what challenges Google faced during its purchase of renewable energy in Taiwan, Hanna said "price" is one of the main challenges.
In countries around the world, the price for renewable energy is invariably determined by the government, which naturally results in higher prices, he said.
Hanna suggested that if market mechanisms were allowed to determine prices, the cost of green power would be more reasonable and favorable.
Google is the world's largest corporate purchaser of renewable energy and has signed more than 30 solar and wind project agreements across the Americas and Europe since 2010, according to the company. (Wu Chia-hao and Chi Jo-yao)
Enditem/AW