Reactor at 3rd nuclear power plant back in operation: AEC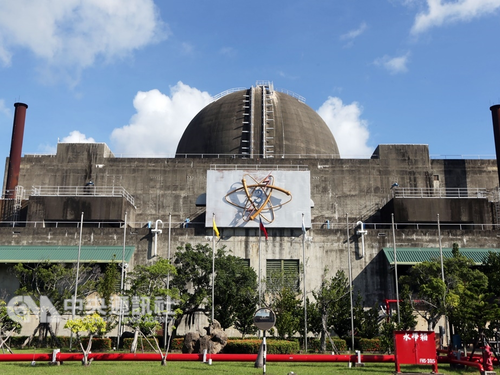 Taipei, Dec. 18 (CNA) The number one reactor at Taiwan's third nuclear power plant was restarted Tuesday after a shutdown the previous day for maintenance work, according to the Atomic Energy Council (AEC).
The 951-megawatt reactor at the power plant in Pingtung County was restarted at 12:13 p.m., the AEC said in a statement.
The shutdown was initiated at 11:15 a.m. Monday after an alarm for low levels of lubricants in the reactor's cooling pump motor went off at 10:16 a.m. and workers found that the temperature of the bearings in the motor was rising.
Drops of oil leakage were later found on a rubber hose that carried water to the reactor's cooling pump motor, the AEC said.
On Monday, Taiwan Power Company (Taipower), which operates the plant, said the reactor was expected to start producing and transmitting electricity again by Wednesday.
It was the fourth time an alarm had been raised at the third nuclear power plant over the last four months.
The other alarms resulted from electrical interference caused by welding operations on Sept. 21 and Oct. 16, and from noise jamming interference that affected a reactor's radiation monitor on Nov. 27. None of those alarms led to a reactor being shut down.