Taiwan stocks end higher, led by electronics shares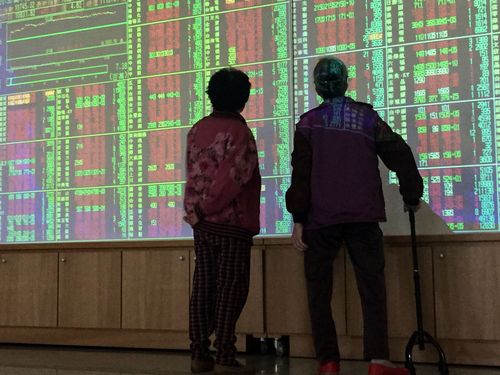 Taipei, Dec. 7 (CNA) Boosted by electronics shares, Taiwan's stocks opened higher and rose further on the Taiwan Stock Exchange Friday after the Dow Jones Industrial Average and the S&P 500 index recovered from an early plunge to end slightly lower the previous night.
The weighted index on the broader market surged 76.16 points, or 0.79 percent, to close at 9,760.88, off a high of 9,785.20 at one point during the session after opening up 34.74 points at 9,719.46.
Turnover totaled NT$96.210 billion (US$3.12 billion).
Taiwan Semiconductor Manufacturing Co. (TSMC), which supplies iPhone processors and is the most heavily weighted stock in the local stock market, ended a three-day falling streak to rise 0.45 percent to NT$221.
Shares in Largan Precision Co., a leading supplier of smartphone camera lenses, rallied 2.14 percent to end at NT$3,100, while Hon Hai Precision Industry Co., the main assembler of iPhones, advanced 0.14 percent to end at NT$69.1.
Shares in metal-oxide-semiconductor field-effect transistor (MOSFET) sector performed strongly, with Excelliance MOS Co., Ltd. and Green Energy Technology ending up 6.85 percent and 8.71 percent respectively, to close at NT$117 and NT$6.24.
In the financial sector, Fubon Financial Holding Co. ended flat at NT$48 and Cathay Financial Holding Co. slid 0.21 percent to NT$48.15.
An analyst at Fubon Investment Services said he remains cautious about the mid-term performance of the Taiwan stock market due to several factors, including the slowing world economy, the U.S.-China trade dispute, the arrest of a China's Huawei top executive in Canada at the request of Washington, and the interest rate policy of the U.S Federal Reserve.