Taiwanese bookstore to open retail store in Tokyo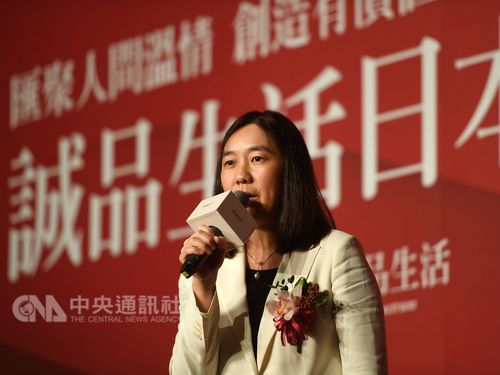 Taipei, Oct. 16 (CNA) Eslite Spectrum Corp., which runs the popular Eslite bookstore chain in Taiwan, Hong Kong and China, said Tuesday that it will open a retail outlet in Tokyo's Nihonbashi next fall, its first presence in a non-Chinese market.
"We are excited that a Taiwanese brand can be presented in Japan, a country known for its high-quality service sector," said Eslite Spectrum Chairwoman Mercy Wu (吳旻潔).
Eslite will occupy about 2,970 square meters on the second floor of a building that is close to Tokyo Station, according to Wu.
The developer of the building has been working with the Japanese government and private sector to revive Nihonbashi since the late 1990s through new construction projects, hoping to integrate new businesses with traditional culture.
Due to language and cultural differences between Taiwan and Japan, Wu said, Eslite will brand license century-old Japanese bookstore Yurindo Co., Ltd. to operate its business there.
It also means that while Eslite will set the tone of how the retail store will present itself, Yurindo will work with local publishers and suggest Japanese-language book selections for Eslite, said Yurindo Senior Managing Director Rentaro Matsunobu.
Wu said the retail outlet will cover a bookstore, a craft store and a dining area, combining both Taiwanese and Japanese elements.
Eslite Spectrum opened its first store in Taiwan in 1989 and currently runs 46 stores -- 42 in Taiwan, three in Hong Kong and one in Suzhou, China.
It has evolved from a straightforward bookstore chain into a fusion retail model that combines bookstores, shopping malls and a cultural creative platform.