Taiwan to continue cooperation with Qualcomm after antitrust dispute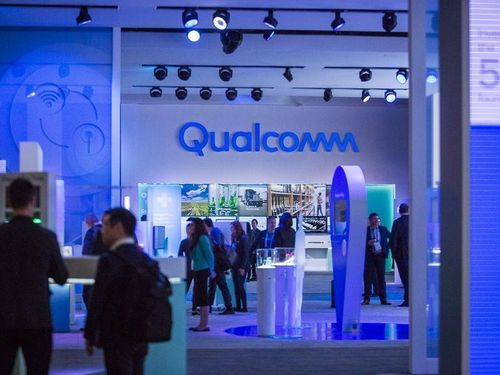 Taipei, Aug. 10 (CNA) An agreement reached Friday between the Fair Trade Commission (FTC) and Qualcomm Inc. that sees the recall of a multimillion U.S. dollar antitrust penalty, allows Taiwan to continue discussions with the American mobile phone chip designer on the direction of their future industrial collaboration, Ministry of Economic Affairs (MOEA) officials said that day.
The ministry "welcomes the settlement and is willing to continue close cooperation with Qualcomm," Economics Minister Kung Ming-hsin (龔明鑫) told CNA, adding that the MOEA will now talk with Qualcomm about its investment plans here.
The FTC announced earlier in the day that with the Intellectual Property Court's mediation, it has reached a settlement with Qualcomm, under which the company can stop paying fines totaling NT$23.4 billion (US$763 million) while the agency will keep the NT$2.73 billion Qualcomm has already paid.
Under the settlement, the antitrust regulator has accepted the company's commitment to undertake fair negotiations on licensing with local mobile phone makers and chip suppliers, to launch a five-year investment project covering 5G collaboration, new market expansion, start-ups and university collaborations, and to found an operational and manufacturing engineering center in Taiwan.
Lo Ta-sheng (羅達生), head of the MOEA's Department of Industrial Technology, said Qualcomm controls many key technologies in the development of 5G wireless networks that could possibly be applied to intelligent terminal devices in the future.
Given that Qualcomm's mobile technologies will affect "the ecosystem of cooperation" between system developers and operators, the FTC-Qualcomm settlement case offers Taiwan an opportunity to expand discussions with Qualcomm on collaboration concerning 5G development, Lo said.
Working with the dominant chip designer, Taiwanese industries could accelerate their technology and product design and development and increase competitiveness in the global market, the official contended.
Liu Meng-chun (劉孟俊), head of the First Research Division under the Taipei-based Chung-Hua Institution for Economic Research, praised the settlement for creating a triple-win situation for the government, the industrial sector and Qualcomm itself.
He explained that the government has maintained market order by getting Qualcomm to commit to fair trade. As for the industrial sector, Qualcomm's promises to expand investment in Taiwan are expected to attract its business partners to the island and raise the country's domestic investment momentum, Liu said.
To Qualcomm, which relies on Taiwanese companies to manufacture its designs, its relations with those factories, including Taiwan Semiconductor Manufacturing Co., are expected to become closer in the future, the economist said.
However, MediaTek Inc., Taiwan's largest integrated circuit designer, did not approve of the settlement between the FTC and Qualcomm, arguing that it will impact heavily the overall development of Taiwan's 5G industries and its competitiveness.