Taiwan's credit outlook stable in the short term: ratings agency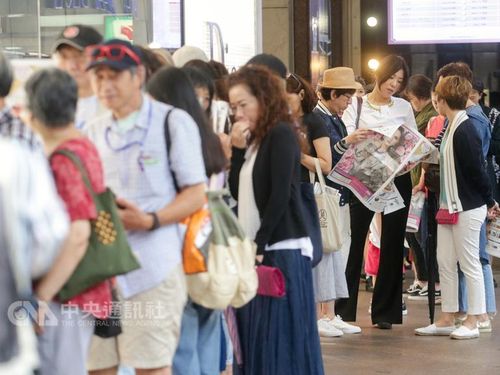 Taipei, Aug. 8 (CNA) Most Taiwanese enterprises are expected to maintain their credit metrics amid global trade tensions but if the tensions escalate, it would put pressure on the ratings of some companies, Taiwan Ratings said Wednesday in a credit outlook report.
In its "2018 Taiwan Mid-Year Credit Outlook," Taiwan Ratings said that while most domestic enterprises and financial institutions might maintain stable credit outlook in the next few quarters, some corporations with weak fundamentals could come under pressure in their ratings.
The ratings agency, a local partner of U.S.-based Standard & Poor's, pointed to four major credit risks facing Taiwanese businesses, namely the rise of trade protectionism, increasing competition from China, fluctuations of foreign exchange rates and bulk commodity prices, and the Taiwan government's evolving energy policy.
These risks could cripple some companies' profitability and cash flows in the next few quarters, according to the ratings agency.
"The banking and financial sector is most vulnerable to changes in the capital and foreign exchange markets and its profitability could be hurt by increasing regulatory compliance and corporation governance costs," Taiwan Ratings analyst Lan Yu-han (藍于涵) said.
However, another Taiwan Ratings analyst David Hsu (許立德) said there are several other factors that would help bolster Taiwan's stable economic growth for rest of 2018, including increasing global demand, a growing economy in the United States and a moderate pick-up in domestic demand, although the trade conflict between the U.S. and China could still undermine Taiwan's economic growth momentum.
According to Taiwan Ratings, stagnant political relations across the Taiwan Strait could also put negative pressure on the credit outlook of most Taiwanese companies.