New labor rules to go into effect March 1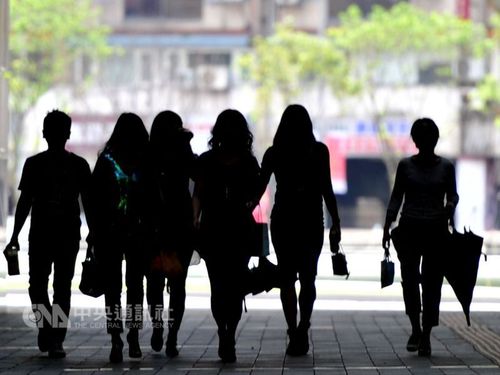 Taipei, Feb. 28 (CNA) The recently revised Labor Standards Act will go into effect Thursday making work rules more flexible in response to demands made by employers over the past year.
Under the revised labor law, which was approved by the Legislative Yuan on Jan. 10 and promulgated by President Tsai Ing-wen (蔡英文) on Jan. 31, employees can be asked to work 12 days in a row and work shifts with only eight hours of rest in between, but enterprises must first secure approval from related government agencies and their employees.
That compares with existing rules that prohibit employees from working more than six days in a row and require a period of at least 11 hours between shifts.
The amendment also allows up to 54 hours of overtime per month, an increase from the current 46 hours, but caps it at 138 hours over a three-month period.
Another major change states that compensation on a "flexible" rest day -- defined as a day off on which employees can opt to work if employers ask them to -- will be calculated based on the actual amount of time worked.
Under current rules, workers who do less than four hours of work on a "flexible" day off are paid for four hours, while those who work between four to eight hours are paid for eight hours and those who work between eight to 12 hours are paid for 12 hours.
The new amendment also stipulates that compensatory leave can be used as remuneration for overtime work instead of receiving overtime pay.
Another provision will allow unused annual leave accrued in one year to be carried over to the next year, in contrast to the current system under which employees must use their annual leave within a designated one-year time frame or be compensated for unused days.
Labor Minister Hsu Ming-chun (許銘春), who just took over the ministry two days ago, said that her office will impose strict controls on the implementation of the new work rules and carry out detailed labor inspections to better protecting workers' rights and interests.