Despite MOF hype, small investors not the winners of new tax code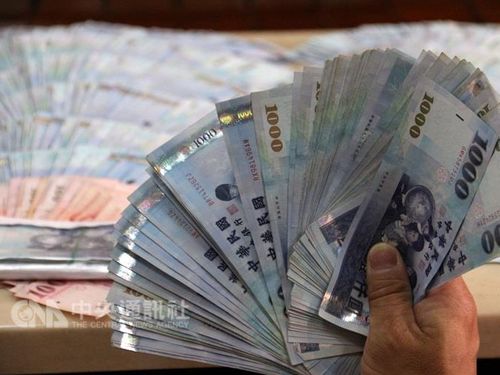 Taipei, Jan. 19 (CNA) The Ministry of Finance (MOF) has pitched its new tax code as being beneficial to small investors because of the tax credit they will get on dividend income, but in fact big shareholders are likely to be the major beneficiaries of the plan.
After the government's tax bill cleared the Legislature last Thursday, the MOF said holders of stock who do not have other sources of income will come out ahead because they will not have to pay income tax on dividends of up to about NT$940,000 (about US$32.100), and could even get a tax rebate.
It actually oversold the new plan, however, because smaller investors will find there's little difference compared with the taxes they pay at present.
That's because the new tax code allows dividend income to be treated for tax purposes in one of two ways.
The first is to combine it with other income and tax it at the applicable tax rate while claiming a tax credit equal to 8.5 percent of the dividends up to NT$80,000. Except for the NT$80,000 cap, that is essentially how the existing system works.
Because the income tax paid on income of NT$940,000 is about NT$75,000, the tax credit would cover a taxpayer's obligations.
The second option is to have your dividends taxed at a flat 28 percent rate and then tax other income separately based on the normal system -- an option likely to be appealing, and beneficial, to big shareholders in the highest 40 and 45 percent tax brackets.
According to Chen Ming-chin (陳明進), an accounting professor of National Chengchi University, that is the point of the new tax code.
"The newly passed tax reform is aimed at improving the local tax base, in particular reducing taxes on dividends paid by major shareholders of listed companies," Chen told CNA.
Big shareholders with more than NT$10 million in dividends who currently have them taxed in the 45 percent tax bracket (though with the benefit of the 8.5 percent tax credit) will now only pay 28 percent tax on those same dividends once the new tax code takes effect on March 1.
Accounting firm PricewaterhouseCoopers has calculated that a person with NT$15 million in stock dividends a year and an annual salary of NT$3 million will have an income tax bill of NT$4.6 million under the new system compared with a NT$5.77 million tax bill under the existing system.
"Such a design, which gives major shareholders an incentive to invest pour more funds into their companies, is appropriate at a time when Taiwan needs more investment to push up the local economy," Chen said.
There will be losers, however, mainly taxpayers with dividend income ranging between about NT$1.5 million and NT$5 million a year and little other income, Chen said.
They are in no-man's land, drawing too little in dividends to justify the 28 percent tax option but also losing out because the dividend tax credit is now capped at NT$80,000 rather than being unlimited as is the case at present.
In other words, investors with NT$4 million in dividend income will only get a NT$80,000 tax credit under the new tax code instead of one worth about NT$340,000 as is currently the case, an increased tax burden of NT$260,000.
"These taxpayers will be the victims," Chen said, "but they should be able to absorb the higher tax payment because the high dividend income shows they are financially well-off."
As for smaller investors, the government oversold the benefits of its plan to them because, as Chen said, the new dividend plan's affect on them is relatively neutral.
"The 8.5 percent tax credit means your dividend income needs to amount to about NT$900,000 a year to go beyond the tax credit ceiling of NT$80,000 to have to pay taxes," Chen said, and few retail investors collect such high annual dividends.
They will remain in the same general tax credit and get a relatively similar tax credit, so they will not likely see a benefit.