Taiwan banks' exposure to bankrupt U.K. property developer limited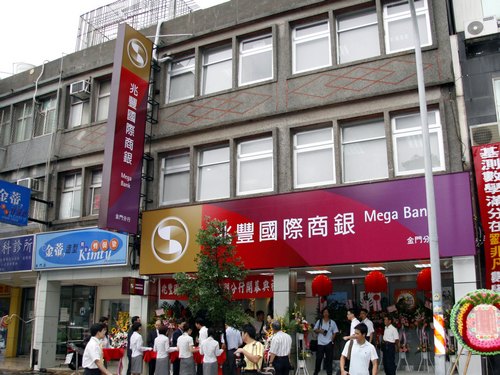 Taipei, Jan. 19 (CNA) The exposure of the local banking sector to the collapsed U.K. property developer Carillion Plc is limited, according to the Financial Supervisory Commission (FSC).
FSC Chairman Wellington Koo (顧立雄) cited data compiled by the commission Thursday indicating that only Mega International Commercial Bank, Changhwa Commercial Bank and Hua Nan Commercial Bank have exposure to the failed U.K. firm, totaling NT$550 million (US$18.64 million).
Koo said the data indicates the exposure of the three banks is limited and the impact on the local banking sector not intolerable at all.
While Koo did not disclose the details of the exposure of Taiwanese banks to the 200-year-old U.K. company, which declared bankruptcy in the wake of debt totaling 1.6 billion pounds sterling (US$2.22 billion) earlier this week, the Financial Times reported on Thursday that some Taiwanese financial institutions bought bonds from the collapsed property developer.
According to the report, Carillion raised 120 million pounds sterling through sale of bonds by Schuldschein a year earlier that were purchased by 10 investors, including several Taiwanese banking institutions.
Schuldschein is a private bond market place in Germany that attracts foreign institutional investors looking for high investment returns. According to the Financial Times, foreign institutional investors accounted for 46 percent of total purchases in 2016, up from 20-30 percent about seven years earlier.
Compared with other bond sales, bond issuers on Schuldschein are not required to provide investors with credit ratings, only a brief document on the bond sale.
The collapse of Carillion, which has signed contracts with the U.K. government on construction deals, could impact the many sub-contractors working with the property developer and lead to thousands of employees being made unemployed.
Data from Taiwan's FSC shows that exposure of local financial holding companies to the U.K. range from NT$40-50 billion. According to the FSC, the nation's top financial regulator, five Taiwanese banks, including Mega Bank, Hua Nan Bank and Changhwa Bank have branches in the U.K.