Taipei third from bottom in global luxury home price growth index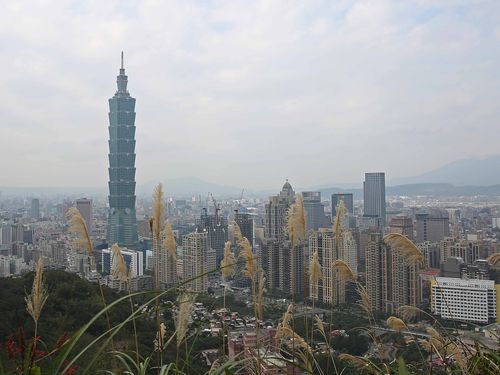 Taipei, Feb. 25 (CNA) The prices of prime residential property in Taipei have fallen faster over the past year than in any major global city with the exception of Tokyo and Moscow, according to real estate market consulting agency Knight Frank.
The average luxury home price in 39 cities in the world covered by the Knight Frank Prime Global Cities Index rose 4 percent in the fourth quarter from a year earlier after a year-on-year 3.8 percent increase in the third quarter.
However, luxury home prices in Taipei for the October-December period fell 8 percent from a year earlier, only better than Tokyo (down 8.8 percent) and Moscow (down 11.2 percent).
Taipei rose two notches in the fourth quarter rankings from the third quarter, when luxury home prices in the city fell 8.9 percent from a year earlier, Knight Frank said.
Andy Huang (黃舒衛), associate director of Knight Frank's research department, said the decline in prices in Taipei eased in part because Taiwanese business people in China are moving funds back to Taiwan and investing them in property to avoid China's crackdown on tax evasion by foreign investors.
Huang said the sale prices of some luxury homes in Taipei's downtown area have, in fact, shown signs of rebounding.
Knight Frank said the index was compiled based on government statistics, including data from central banks of the countries where the cities are located.
In Taipei, a luxury home was defined as a residence costing at least NT$80 million (US$2.61 million), but it was defined differently in other countries.
In the Knight Frank Prime Global Cities Index, 25 cities saw their luxury home prices increase in the fourth quarter from a year earlier, and 12 saw prices fall, with prices in two cities unchanged.
Shanghai took the top spot in the rankings after luxury home prices in the city rose 27.4 percent year-on-year in the fourth quarter, ahead of Beijing (up 26.8 percent) and Guangzhou (up 26.6 percent).
Kate Everett-Allen, a director of Knight Frank's international operations, said that although Chinese authorities have taken action to rein in skyrocketing home prices, only second-tier cities felt the pinch, but first-tier cities like Shanghai, Beijing and Guangzhou still saw prime home prices increase sharply.
Rounding out the top 10 in the index rankings were Seoul (up 16.6 percent), Toronto (up 15.1 percent), Vancouver (14.5 percent), Sydney (up 9.3 percent), Melbourne (up 8.8 percent), Berlin (up 8.7 percent) and Cape Town (up 8.3 percent).
According to the consulting firm, London ranked 35th in the index after the price of residential property fell 6.3 percent in the fourth quarter amid lingering concerns over a move by the United Kingdom to kick off the Brexit process.
(By Wei Shu and Frances Huang)enditem/ls