Sharp's losses reduced due to Hon Hai restructuring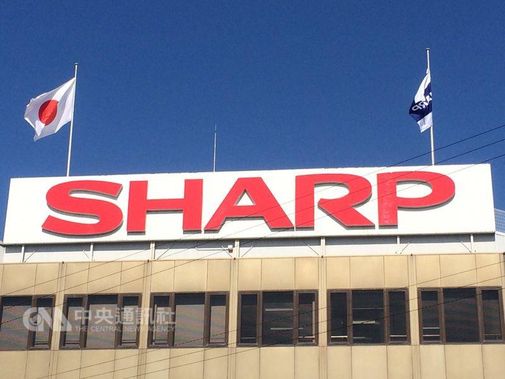 Taipei, July 29 (CNA) Japan's electronics giant Sharp Corp. witnessed its losses for the April-June quarter shrink significantly from a year earlier, due to aggressive business restructuring after Taiwan-based Hon Hai Precision Industry Co. (鴻海) invested in and began efforts to turn around the financially ailing Japanese company.
In a statement, Sharp said that after fund injections from Hon Hai, the world's largest contract electronics maker, the Japanese firm has seen its financial structure improve, while business restructuring under the deal has strengthened its efficiency and boosted its competitiveness.
As a result, Sharp posted 2.52 billion Japanese yen (US$24.47 million) in operating loss for the three-month period, down sharply from the 28.76 billion yen in operating loss seen a year earlier.
On a consolidated basis, Sharp's net loss for the period was also narrowed to 27.45 billion yen, down from 33.98 billion yen a year earlier.
Before the release of the latest quarterly results Friday, the media in Japan had forecast that Sharp's operating loss would reach only 5 billion yen. The real number beat the market estimate.
On April 2, Hon Hai signed an agreement to acquire a 66 percent stake in Sharp for about US$3.5 billion to become the largest shareholder of the Japanese manufacturer, making it the first Taiwanese firm to acquire a Japanese heavyweight tech firm.
In a letter to Sharp's employees in May, Hon Hai Chairman Terry Gou (郭台銘) even warned that layoffs in the Japanese firm was necessary to help turn around the company.
During the three months to June, Sharp said, the company, teaming up with Hon Hai, made efforts to cut costs and adjust its product portfolio, paving the path for a significant shrinkage in its operating loss.
In addition, Sharp said that to maximize synergies after the acquisition deal, it and Hon Hai have been exploring new businesses, such as the booming Internet of Things, the cloud services and artificial intelligence, to boost the Japanese firm's competitive edge in the market.
According to a document released by Sharp on March 30, Hon Hai was planning to assign 200 billion yen out of its investments in the Japanese firm to develop organic light-emitting diode (OLED) panels and aims to roll out curved OLED screens in the future.
Meanwhile, Hon Hai and Sharp are also planning to kick off other investment projects from July through September 2018 to produce a wide range of products, such as medium-sized panels, multiple function products, robotics, automotive parts and solar energy devices.
(By Jalen Chung and Frances Huang)enditem/cs