Asustek ranks as world's top gaming notebook vendor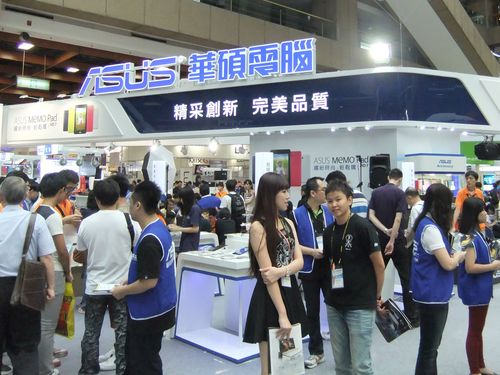 Taipei, Dec. 24 (CNA) Asustek Computer Inc. (華碩) said Thursday that it is now the world's biggest vendor of gaming notebook computers equipped with GTX graphics cards.
The Taiwanese company said it is also the top notebook computer vendor in the domestic market, holding a 54 percent share.
In the first 10 months of the year, Asustek said, its share of the global GTX gaming notebook market was 35 percent, which puts it at the top of the world rankings.
GTX gaming notebook computers are tracked closely by global market information firms as they are favored by professional gamers.
Citing market statistics, Asustek said that in the first 10 months of the year its lead over its closest competitor in the global gaming computer market was about 15 percentage points.
In Eastern Europe, Western Europe, North America, the Middle East and the Asia Pacific region, Asustek said, it was the top vendor of gaming notebooks, with a market share of over 40 percent.
The company reported a 50 percent share of the gaming notebook market in Taiwan, saying that it sold 200,000 units more than the world's second-biggest vendor in the 10-month period.
Last month, Asustek unveiled the ROG Swift PG279Q, a gaming PC monitor for professionals, which was released worldwide and offered for sale at the Information Technology Month trade show in Taipei.
The PC brand has helped Taiwan's top online gaming team, AHQ e-Sports Club (AHQ), to compete in global online tournaments, and launched live streaming of such competitions to promote its gaming notebooks.
Asustek's strong performance at home this year reflected its efforts to develop ultra-thin 13-inch notebook computers and hybrid models that are convertible into tablets.
Shares of Asustek closed unchanged at NT$278.00 (US$8.48) on the Taiwan Stock Exchange Thursday.