Miniwiz first Taiwanese company to win WEF pioneer award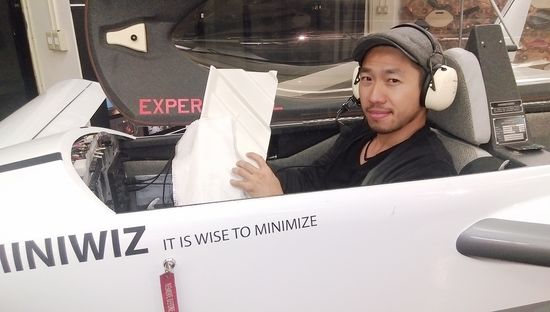 Taipei, Aug. 5 (CNA) A Taiwanese company that turns post-consumer waste into high performance material was awarded the Technology Pioneer (科技創新先鋒獎) 2015 award by the World Economic Forum, the firm announced Wednesday.
"This is the first time that a Taiwanese company has been included in the exclusive group since the WEF first began conferring the award in 2000," said Arthur Huang (黃謙智), CEO of Miniwiz, Ltd. (小智研發股份有限公司).
Each year, the WEF bestows the award on between 30 and 50 companies. Previous recipients have included Google, Wikimedia, Twitter and Dropbox.
Huang said that "the company's know-how and development would not have been possible without Taiwan's efficient and advanced industries. Behind Miniwiz lies a powerful and well-equipped network of experienced local companies supporting our innovation and our growth."
The nine-story-high EcoARK (環生方舟), a major attraction displayed at the 2010 Taipei International Flora Exposition, was built by Miniwiz out of 1.5 million recycled plastic bottles.
Huang will represent his company at the annual meeting of the World Economic Fourm in Dalian, China next month, and Miniwiz will become a member of a community of companies that are developing cutting-edge technologies for improving the state of the world.
The WEF is an international institution committed to improving the world through public-private cooperation in the spirit of global citizenship.
It engages with business, political, academic and other leaders of society to shape global, regional and industry agendas.
(By Wei Shu and Lilian Wu) ENDITEM/J