HTC shares end at record low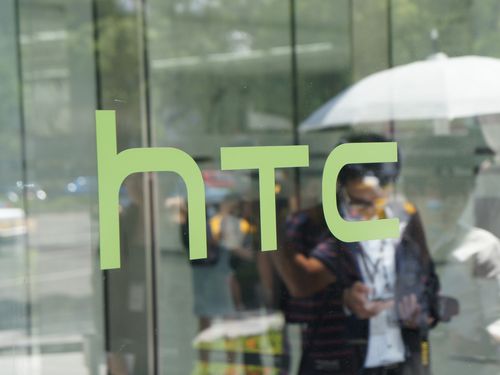 Taipei, June 3 (CNA) Shares of Taiwan-based smartphone vendor HTC Corp. (宏達電) incurred more losses to close at a new low on the Taiwan Stock Exchange Wednesday since the stock was listed in March 2002.
Dealers said that the selling reflected a lack of investor confidence in HTC's outlook at a time when fiercer-than-ever competition in the global smartphone market has imposed tremendous pressure on the firm.
Shares of HTC fell 5.79 percent Wednesday to close at NT$92.80 (US$3.01) with 25.41 million shares changing hands. The weighted index on the TWSE ended down 0.6 percent at 9,556.52 points.
The stock initially staged a technical rebound from recent heavy losses, but selling re-emerged and escalated to push down the share price into negative territory, and the weakness continued into the end of the session.
"HTC shares even fell below its book value per share today. The stock has become technically fragile and more downward pressure could follow," Ta Ching Securities analyst Andy Hsu said. As of the end of March, HTC's book value stood at NT$97.20 per share.
The stock fell below the NT$100 mark Monday after the local media cited sources from the supply chain as saying that HTC's suppliers have cut shipment forecasts for the flagship model -- the HTC M9 -- by 30 percent to 3.2 million units for 2015 amid escalating competition in the high-end smartphone market.
In an annual general meeting held Tuesday, HTC Chairwoman Cher Wang (王雪紅) apologized to shareholders for the disappointing performance that sent its share price into a tailspin.
Since the beginning of this year, HTC shares have lost more than 30 percent. Wednesday's closing level was even far behind a record level of NT$1,300 seen in late April 2011.
Wang told shareholders that her company is scheduled to unveil new high-end models in October and promised to continue to cut operating costs and raise efficiency, while seeking new sales resources to help the company escape the doldrums.
"Judging from the stock's movement today, I think that many investors remain wary of HTC's promises," Hsu said. "Amid bearish sentiment toward the company, it is hard to say that the stock will find technical support any time soon."
Also in the Wednesday trading session, shares of integrated circuit designer VIA Technologies Inc., an affiliate of HTC, fell 10 percent, the maximum daily decline, to close at NT$7.07 after VIA President Chen Wen-chi (陳文琦) told shareholders that he could not be sure whether the company will turn a profit this year.
Chen is the husband of Wang, who is also chairwoman of VIA, which had accumulated a net loss of NT$3.42 billion as of the end of last year.
(By Esme Jiang, Jackson Chang and Frances Huang)ENDITEM/J