Stan Shih to work with European firms on IoT development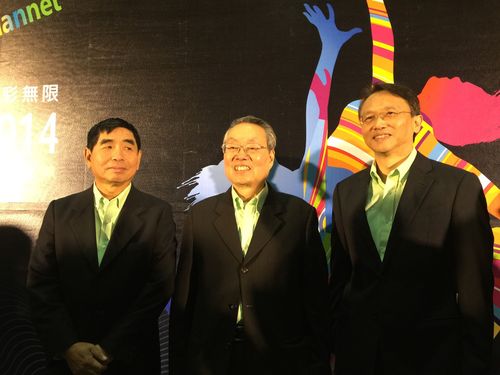 Taipei, April 12 (CNA) Stan Shih (施振榮), founder of Taiwan's personal computer maker Acer (宏碁), said Sunday that a foundation he plans to establish with European companies will hold a forum in Berlin on April 16 and another one in Taipei on June 1 to promote the development of the Internet of Things (IoT).
The Stans Foundation will form the Wangdao Alliance (王道聯盟) with high technology companies in Taiwan and Europe to collaborate on IoT development, starting with the ExA Summit, Shih said.
"Wangdao", a philosophy advocated by Confucianism, refers to using the most righteous and kind way to do thing well.
He said he hopes that through the ExA Summit, a Wangdao platform that aims to facilitate collaboration among IoT enterprises will be established.
The collaboration between IoT vendors in Europe and Asia is expected to expand to the world, giving Berlin status as Europe's Silicon Valley, and Taipei as Asia's Silicon Valley, Shih said.
In a bid to build a prosperous ecosystem for the IoT, the ExA Summit in Berlin will bring together 100 European and Taiwanese representatives from IoT-related industries, capital venture firms, and the academic and government sectors to identify and discuss common interests, and catalyze potential synergies, according to Shih.
About 30 Taiwanese representatives have been invited to attend the Berlin summit, while the Taipei event is expected to gather 70 local representatives.
In addition to the Stans Foundation, Acer, Taiwan Semiconductor Manufacturing Co. (TSMC, 台積電), MediaTek (聯發科技), Chunghwa Telecom (中華電信) and National Chiao Tung University will take part in and sponsor related events. The Ministry of Economic Affairs will also help organize some of the activities.
The Stans Foundation will also provide financial sponsorship for six new Taiwanese IoT teams to attend the Berlin summit, as part of an effort to explore opportunities for Taiwan's young people in the developing IoT sector, Shih said.
Participants in the Berlin event will exchange views on three core issues related to IoT development -- talent, funding and production -- through keynote speeches, discussions and briefings, Shih said.