Taiwan to host world medical tourism conference in June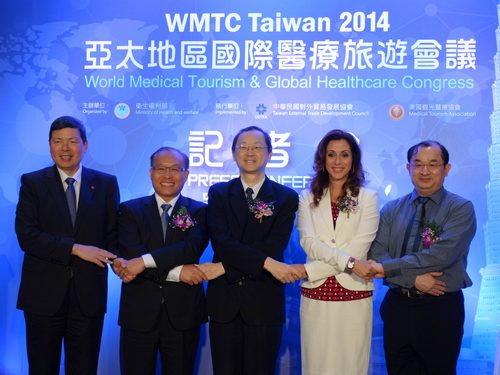 Taipei, May 26 (CNA) Taiwan will host the Asia segment of the annual World Medical Tourism and Global Healthcare Congress (WMTC) this year for the first time, the organizers said Monday.
In June, some 200 delegates from more than 25 countries are expected to attend the Asia Conference, which will focus on the quality of healthcare available in Asia, according to the Taiwan External Trade Development Council (TAITRA), one of the organizers.
The conference will offer opportunities for networking among the presenters -- 15 health care industry experts from eight countries -- and stakeholders in the region's medical tourism industry, TAITRA said.
To help facilitate the process, about 200 one-on-one business meetings have been organized, while exhibition booths will be set up onsite, TAITRA said.
The WMTC is the Medical Tourism Association's annual international conference, which holds its membership meetings in the United States. This year's congress will be held in Washington D.C. in September. The group's first Asian meeting took place in South Korea in 2010.
The Taiwan meeting will be held June 26-27 at the Taipei International Convention Center.
(By James Lee; click here for the updated story)ENDITEM/pc