Prosecutors may question ASE founder in 'snowballing' pollution case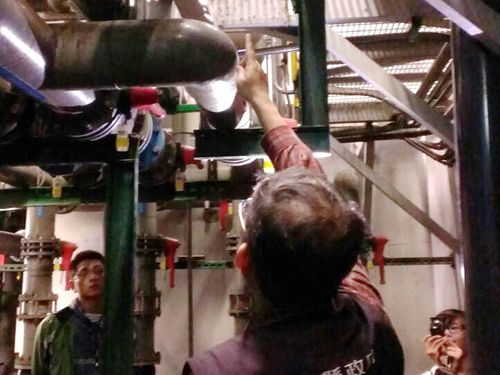 Taipei, Dec. 15 (CNA) The Kaohsiung District Prosecutors' Office Sunday continued its investigation into the pollution of water by Advanced Semiconductor Engineering Inc. (ASE), saying it may call in the company's chairman for questioning.
The case has been "snowballing" as one revelation leads to the next, with prosecutors cautioning that company chairman and founder Jason Chang could be brought in to answer for the apparent misdoings of ASE, the world's largest integrated circuit packaging and testing services provider.
In raids on five of ASE's factories Sunday, police and prosecutors seized documents and computers with video feeds as they worked to determine how the company should be held responsible after it was found to be dumping large amounts of untreated wastewater into rivers.
The K7 plant, one of several ASE factories in Kaohsiung's Nanzih District, was releasing liquid, which exceeded legal limits for pH value, chemical oxygen demand, suspended solids, and heavy metals. It was being dumped into Houjin Creek.
ASE was slapped with the maximum fine of NT$600,000 (US$20,237) by the city's environmental protection bureau on December 10, the same day the case was referred to the prosecutors' office.
On Saturday, the manager of the K7 plant was taken into custody and ASE Vice President Lin Hsien-tang was released on NT$5 million (US$168,690) bail following six hours of questioning.
Officials in the northern county of Taoyuan said ASE's plant in Chung-li City has also discharged some 1,275 metric tons of untreated wastewater in the last two months.
On late Saturday they ordered the plant to shut down three wafer-cutting machines which were installed in October and fed wastewater into a tank that had not been registered with authorities as required. Inspections found that overflow liquid from the tank was being released out without any treatment.
In a statement Sunday, ASE said its three machines were back online as it had made "corrections" demanded by authorities.
ASE's troubles have caused some concern in the electronics sector, with one industry head cautioning that a shutdown of ASE operations would have a negative impact on the already slow-growing economy.
Given the company's one-third share of the IC testing and packaging market, shutting down ASE would break the supply chain of the semiconductor market, said Lu Chih-yuan, president of Macronix International Co., a leading provider of flash memory products.