ASE pollution accusations could benefit rivals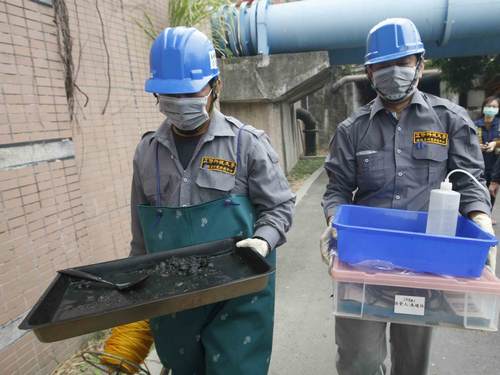 Taipei, Dec. 12 (CNA) Pollution accusations leveled against Advanced Semiconductor Engineering Inc. (ASE) could lead the company's clients to shift their orders to ASE's rivals amid concern over a recent closure ordered by the government for part of ASE's production complex in Kaohsiung due to environmental concerns, market analysts said.
The analysts said Siliconware Precision Industries Co., which, like ASE, is a Taiwanese integrated circuit packaging and testing services provider, could be one of the beneficiaries of ASE's predicament.
ASE's South Korea-based rival, Amkor Technology Inc., and Singapore's STATS-ChipPAC Ltd. are also likely to witness an increase in their orders amid the Taiwanese firm's pollution woes, they added.
Some of the world's major IC designers, including U.S.-based Qualcomm Inc. and Marvell Technology Corp., as well as Taiwan's MediaTek Inc., are among ASE's clients.
ASE, the world's largest IC packaging and testing services provider, which enjoys a roughly 30 percent global market share, was discovered Monday by Kaohsiung environmental authorities to have been discharging wastewater containing heavy metals into the Houjing Creek, a major source of irrigation water for farmland.
Kaohsiung's Environmental Protection Bureau has given ASE 10 days to explain how the disposal of the toxic water was caused and to correct the improper conduct or face a shutdown of the offending plant.
ASE said the leak was caused accidentally due to flaws in the wastewater disposal equipment at the plant, coded the K7, and vowed to follow environmental protection rules.
The Kaohsiung complex accounts for 28 percent of ASE's total sales, and the K7 plant is responsible for more than 30 percent of the Kaohsiung site's revenue, analysts said.
They said the K7 plant, which employs 5,000 employees and focuses on high-end technology on flip chip packaging and testing, as well as wafer-bumping services, generates about US$57 million in output per month.
Analysts said that although Siliconware's capacity utilization rate is expected to range between 90 percent and 94 percent in the fourth quarter, up from 80 percent recorded in the third quarter, the company still has room to take orders from ASE's clients.
They said some IC designers have already made contact with Siliconware to discuss the possibility of placing orders.
In the third quarter, flip chip packaging and testing and bumping operations accounted for 31 percent of Siliconware's total sales.
Due to the concerns over the shutdown of the K7 plant, shares of ASE closed down 1.60 percent at NT$27.60 (US$0.93) Thursday. It was the third consecutive session for the stock to drop.
(By Jalen Chung and Frances Huang)ENDITEM/J