Hospitality sector major creator of new jobs in September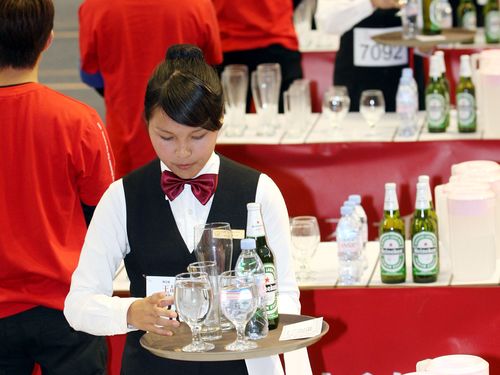 Taipei, Oct. 22 (CNA) The number of new job openings in September was up more than 3 percentage points compared to the previous month, mainly driven by vacancies in the hospitality industry, the Council of Labor Affairs said Tuesday.
About 130,400 new jobs were offered in September, up from 126,200 the previous month, the council said, citing data from government-run employment counseling agencies around the country.
The outcome was mainly driven by increases in the hospitality business, which added 3,679 jobs last month, followed by the wholesale and retail industry, which added 2,870 vacancies.
The increase, which bucked a September decline seen over the past three years, showed that the domestic job market was stable despite economic uncertainties at home and abroad, according to the council.
Another industry that has seen increasing demand for manpower in recent years is transportation and warehousing, the council added.
(By Hsu Chih-wei and Scully Hsiao) ENDITEM/J