Taiwan, New Zealand to sign economic cooperation pact July 10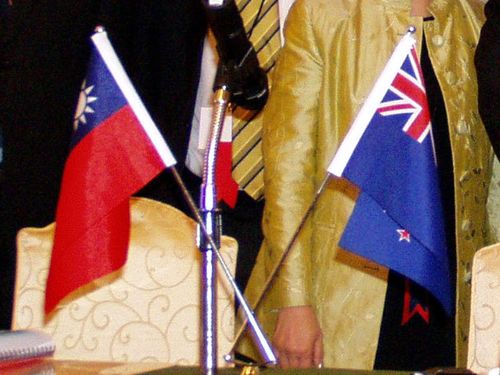 Taipei, July 9 (CNA) Taiwan and New Zealand will sign an economic cooperation agreement (ECA) Wednesday, a senior Taiwanese official confirmed on Tuesday.
It will be the first free trade deal that Taiwan has ever signed with a country with which it does not maintain diplomatic relations.
Taiwan has previously signed bilateral free trade agreements (FTA) with five of its diplomatic allies in Central America that account for less than 1 percent of Taiwan's overall external trade.
Stephen Payton, New Zealand's top representative to Taiwan, said in an interview earlier this year that the Taiwan-New Zealand Economic Cooperation Agreement will be a high-quality, comprehensive and very good agreement for both sides.
The agreement is expected to lower the costs of agricultural products from New Zealand that are popular in Taiwan.
New Zealand was Taiwan's eighth largest source of agricultural imports in 2012, and Taiwan ran a US$600 million agricultural trade deficit with the Oceanic country last year.
Taiwan is currently negotiating a similar economic cooperation accord with Singapore, but the government official was not sure when the Agreement between Singapore and the Separate Customs Territory of Taiwan, Penghu, Kinmen and Matsu on Economic Partnership (ASTEP) would be signed.
The substantive negotiations on the agreement concluded in May, but the two sides are still conducting a legal review of the deal, the official said.
(By Hsieh Chia-chen and Sofia Wu)enditem/ls