HTC's One Max, Butterfly 2 will fuel its Q4 sales: J.P. Morgan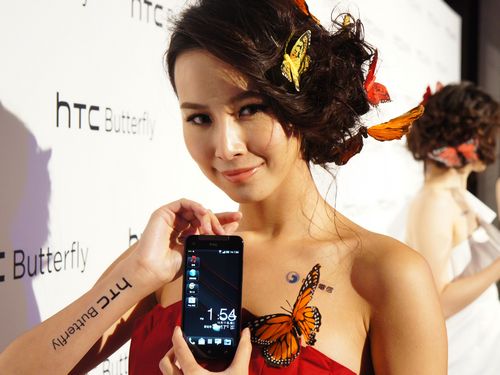 Taipei, June 4 (CNA) Taiwanese smartphone maker HTC Corp. will see strong revenue growth in the next two quarters with the launch of two new flagship models, J.P. Morgan Securities said Monday in a research note.
Alvin Kwock, an analyst with J.P. Morgan in Hong Kong, said many carriers are highly interested in the HTC One Max smartphone, as it is the only flagship model with a uni-body casing back-cover to be released in the second half of this year.
The One Max, codenamed T6 internally at HTC, is expected to sport a 5.9-inch screen, a 2.2-gigahertz processor and the latest version of the Android operating system dubbed "Key Lime Pine" by Google Inc., Kwock said.
Further, a new version of the 5-inch HTC Butterfly is expected to be promoted by many more carriers than the original model, because HTC has rebuilt its reputation with the back-to-back success of its Butterfly and new One handsets, he said.
"A strong pipeline of flagship model launches/carrier rollout may fuel HTC's up-cycle for the rest of the year," Kwock wrote in the note.
Another two new HTC phones, called "One Mini" and "Butterfly S," may be launched in the third quarter, he added.
"We also expect margins to improve sharply in the second half of 2013, on improving casing yield and success of high-end flagship models," the analyst said. He gave the stock an "overweight" rating, with a target price of NT$390 (US$13).
Kwock projected that HTC's revenue will grow 75 percent sequentially in the second quarter and by 15 to 20 percent in the third and fourth quarters.
HTC shares closed down 1.03 percent to NT$287.5 Tuesday on the local bourse.
BNP Paribas Securities late last month forecast that HTC's earnings growth will recover in the second half of 2013 on its improved economic scale, better product mix and operating leverage.
The broker said the new HTC One's sales momentum has been on the upswing since its launch early in the second quarter, indicating that the actual shipments of the model during the quarter could beat BNP Paribas' forecast of 3 million to 3.5 million units.
(By Jeffrey Wu)ENDITEM /pc