Kinmen Ocean Art Festival 2022 Sneak Peek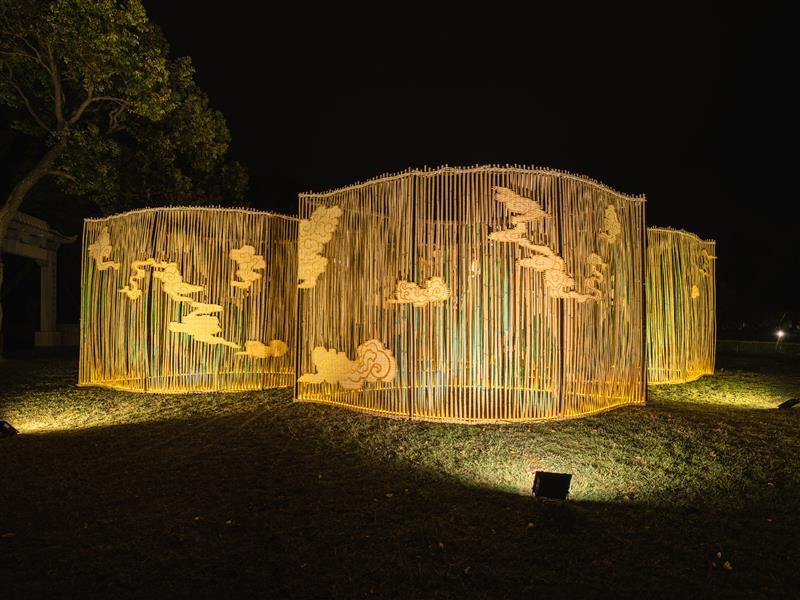 Under the theme of "Centennial City Kaleidoscopic Story," the Kinmen Ocean Art Festival 2022 collaborates with the National Palace Museum (NPM) for the first time, breaking through the models of annual exhibitions over the years. In the theme, "city" refers to Jincheng Township, the first developed area in Kinmen County. Known for its rich and lively culture, the township is not only the center for politics and economics, but also the most densely populated region on the island. In this area, there are many historical and western-style buildings built in different eras, and it is worth mentioning that the Wudao City God Temple is the local religious center. Through artists' creations integrating the appearance of historical buildings and landscapes, the visitors are able to appreciate the beauty of old streets in Jincheng Township from different perspectives. Each displayed work has its own story as they were created regarding NPM's collections in terms of materials, narratives, and ambience.
Installation art exhibition held at Kinmen Ocean Art Festival
The Kinmen Ocean Art Festival 2022 features a number of artists and arts studios, including internationally experienced artists Feng Cheng-tsung and Yu Wen-fu; Yu Yu Arts Studio; 57 Art Studio; weaving artist Paqeriras Kazangiljan; and as well as members of a contemporary art group Lai Yen-hsun and Yuka Miyagi. The artists selected six specific places that are historical sites around Jincheng Township for installation art creations, and also worked on participatory miniature creations with eight distinctive local stores, making art an integral part of life in the city.
Bilingual audio tour service available at Kinmen's art festival
The Kinmen Ocean Art Festival 2022 strengthens cultural tourism resources in order to make Kinmen a top destination for international tourists and establish an important event brand of Kinmen culture and art. This year's festival will integrate multiple languages into the activities, allowing international and domestic tourists to joint hands with artists and local residents to discover traits of local culture in a friendly environment without language barriers.
Moreover, the bilingual audio tour service will be available for the large-scale and miniature art installations, immersing the participants in the art festival through the service.
Seven rounds of training workshops for three languages (English, Japanese, and Korean) and nine rounds of activities for the practice of guided tours will be held. International and domestic internet celebrities will be invited to promote Kinmen. In addition, a high-tech interactive media exhibition revolving around the theme of relics will be exhibited at the Kinmen Qing Dynasty Military Headquarters.(Credit: Kinmen County Government)