BASEBALL
/
Taiwan finishes 3rd in Asian baseball tourney after walk-off win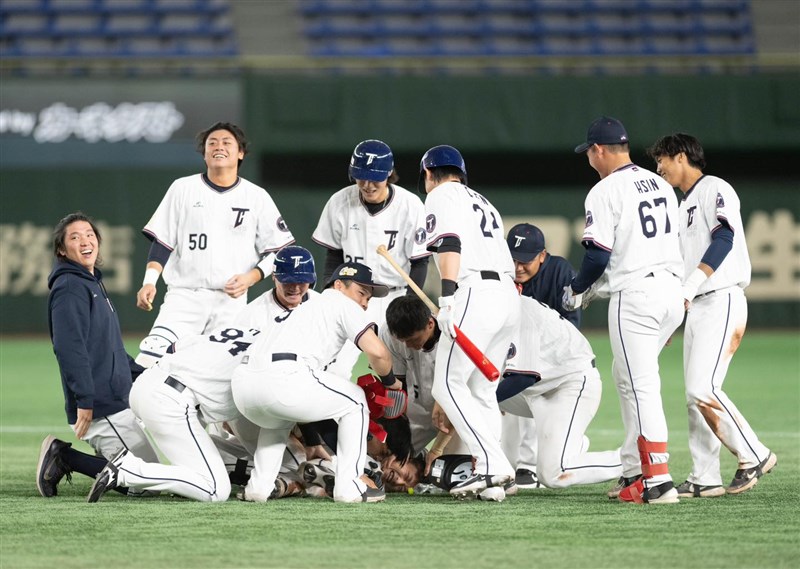 Taipei, Nov. 19 (CNA) After a disappointing loss to South Korea the night before, Taiwan topped Australia 4-3 on Sunday on a walk-off hit by Kuo Tien-hsin (郭天信) in the bottom of the ninth to finish third at the 2023 Asia Professional Baseball Championship in Tokyo.
Kuo came up with runners on first and third and one out and punched a base hit to right to put the game away for Taiwan in the third-place playoff at the Tokyo Dome in the four-team tournament for professional players mostly under the age of 24.
It was as much of a nail-biter as the two teams' preliminary round game Friday, in which neither team could manage in run in the regulation nine innings before Taiwan erupted for six runs in the top of the 10th and won 6-0.
Taiwan was not much better offensively in the rematch Sunday but was able to take a 3-0 lead in the third inning on just two hits and help from the Australians, including a walk, a wild pitch, an error and a hit batter.
Over the next five innings, however, Taiwan was completely shut down, mostly by Australian reliever Coen Wynne, who retired 12 straight after entering the game in the fifth inning, before giving up two hits in the ninth.
Australia, meanwhile, scored one run in the fourth and tied the game with two runs in the seventh on a two-out bases-loaded single to center by shortstop Liam Spence.
Taiwan's starting pitcher Chiu Chun-wei (邱駿威) struck out two and gave three hits and one walk over four innings pitched.
It was Taiwan's second consecutive third-place finish at the Asia Professional Baseball Championship, first held in 2017.
Japan and South Korea were to vie for the title of this year's tournament later Sunday.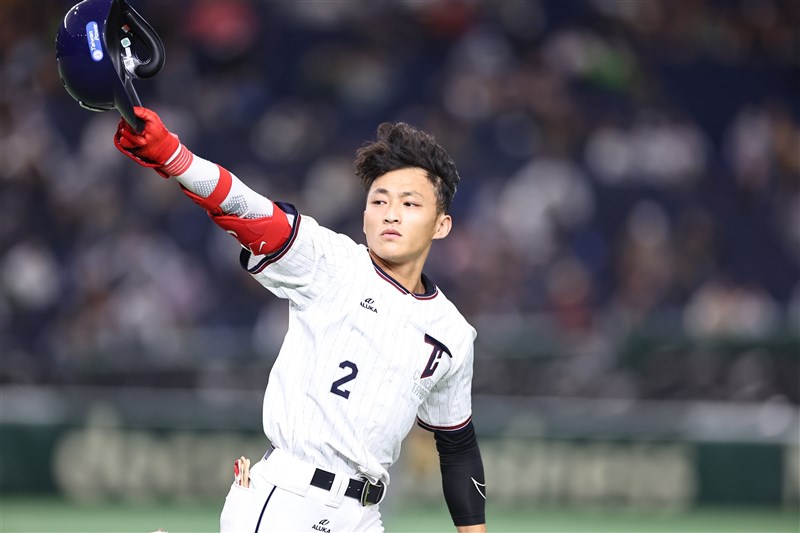 View All