Taiwanese powerlifter sets world record at Lithuania championships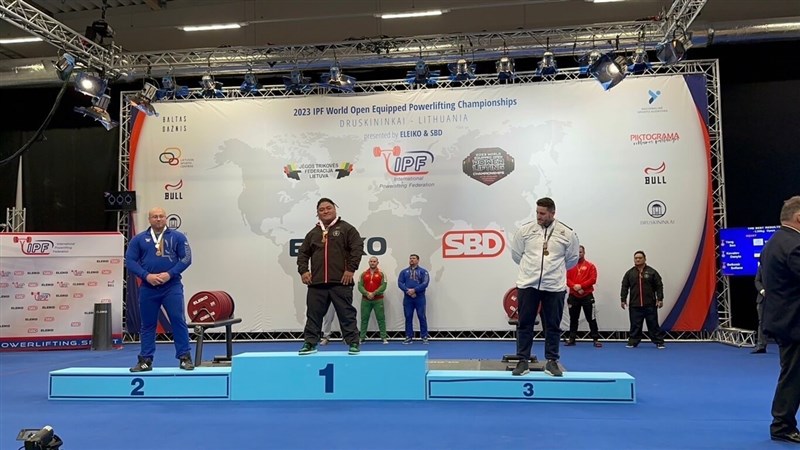 Taipei, Nov. 19 (CNA) Taiwanese powerlifter Yang Sen (楊森) squatted a world record 452.5 kilograms earlier this week at the 2023 World Open Equipped Powerlifting Championships in Lithuania, Taiwan's Sports Administration said Saturday.
An athlete from the Indigenous Paiwan tribe, Yang won a gold medal in the event's under-120-kg squat competition, breaking the 440.5 kg world record he set at last year's World Open championships in Denmark, according to the International Powerlifting Federation.
On the same day, the 117-kg Yang also won a gold medal after bench pressing 332.5 kg, which broke the 327.5 kg Asian record he set last year.
According to the administration, Taiwan sent eight men and eight women to the Nov. 13-18 competition, where they bagged seven golds, 11 silvers and 10 bronzes.
Related News
Nov. 15: Taiwan's Hsieh wins 2 golds, 1 silver at world powerlifting championships