BASEBALL
/
Taiwan outlasts Australia in extra innings at Asian baseball tourney
Taipei, Nov. 17 (CNA) Taiwan topped Australia 6-0 in extra innings Friday for the team's first win at the 2023 Asia Professional Baseball Championship in Tokyo.
After a scoreless stalemate over the regulation nine innings, Taiwan finally erupted in the top of the 10th.
Starting with runners on first and second under tournament rules, Taiwan loaded the bases on an Australian error and then broke the stalemate when Chen Chieh-hsien (陳傑憲), who had one of the team's three hits against Japan, delivered a two-run single.
The bases were loaded again after Yueh Cheng-hua (岳政華) was hit by a pitch, and Lin Ching-kai (林靖凱) smashed a grand slam to virtually put the game away.
Winning pitcher Chiu Chun-wei (邱駿威), who got the last two outs in the bottom of the ninth, shut down the Australians in the bottom of the 10th, to complete the victory.
Taiwan managed seven hits in the first nine innings but was unable to score, extending its scoreless inning streak to 18 after being shut out by Japan in the tourney opener Thursday.
But Australia also failed to muster any offense, held at bay courtesy of Chen Ko-yi's (陳克羿) strong start.
Over seven innings pitched, Chen only gave up two hits and fanned five while walking two.
Taiwan improved its record to 1-1, while the Australian team fell to 0-2.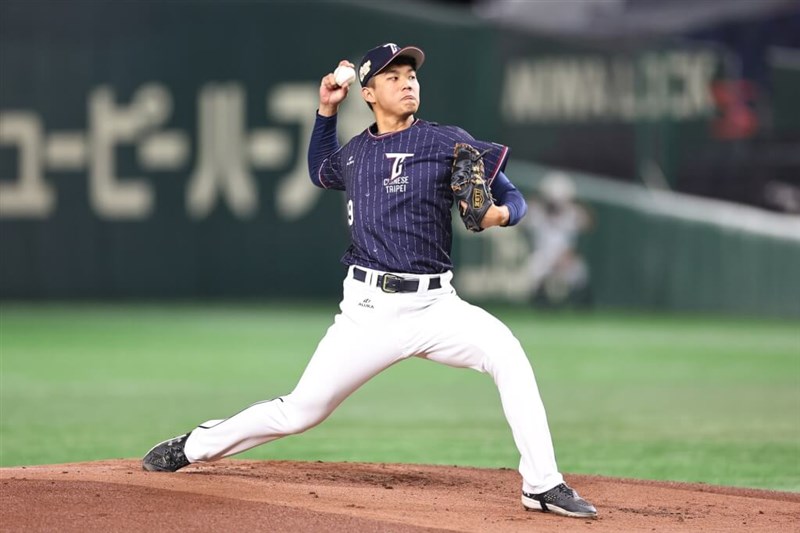 Friday's loss was Australia's second consecutive loss in extra innings after falling to South Korea 3-2 on Thursday.
The Asia Professional Baseball Championship 2023 is the second edition of the competition that was first held in 2017.
It features pro players who are mostly under 24 years old from Taiwan, Japan, South Korea, and Australia. Each team can have three players between 24 and 29 on their rosters.
Taiwan is set to play South Korea at 6 p.m. Saturday at the Tokyo Dome, and will likely have to win to claim one of the top two spots in the preliminary round to secure a berth in Sunday's final.
View All