ASIAN GAMES
/
Taiwan edges Philippines to take softball bronze at Asian Games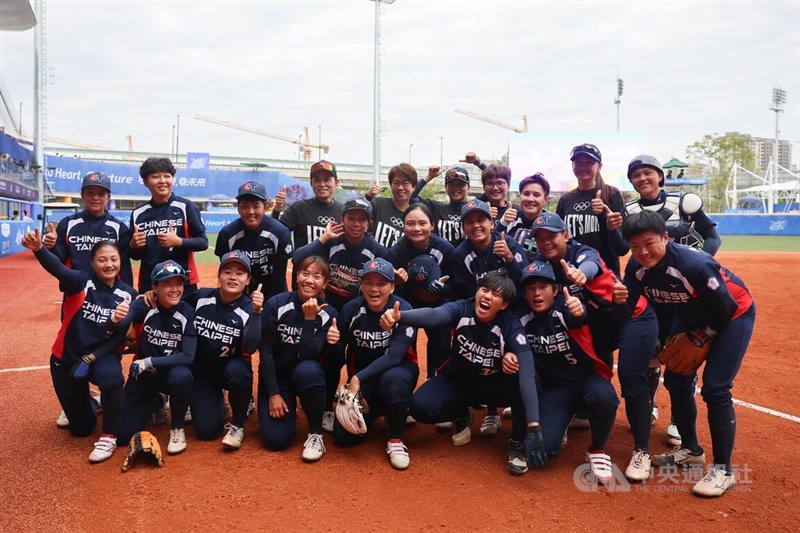 Hangzhou, China, Oct. 2 (CNA) Taiwan's softball team defeated the Philippines 3-2 to win the bronze medal in softball Monday at this year's Hangzhou Asian Games.
The victory kept Taiwan's streak alive of medaling in every Asian Games softball competition since the sport became an official Asian Games event in 1990.
Though Taiwan came out victorious, it had to survive a scare in the top of the seventh when the Philippines loaded the bases with two outs and then got a base hit to pull within a run.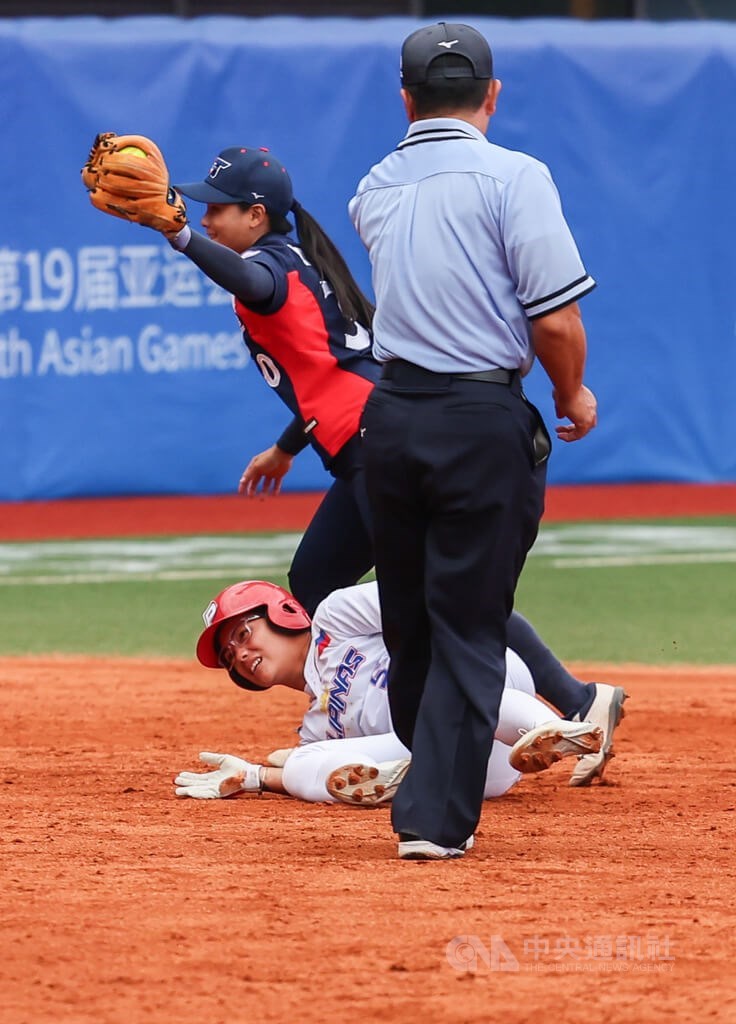 On the same play, however, Skylynne Ellazar of the Philippines was caught off too far off second base after the run scored and was tagged out to end the game.
The Philippines opened the scoring in the top of the third on a throwing error, but Taiwan responded in the bottom of the inning when Lin Feng-chen (林鳳珍) doubled home Su Yi-hsuan (蘇怡瑄) to tie the game.
The key blow came in the fifth, when Lin swatted a two-run home run down the right field line with two out to put Taiwan up 3-1.
That lead appeared threatened in the top of the sixth when the Philippines had runners on second and third and only one out, but two strikeouts by reliever Chiu An-ju (邱安汝) quelled the rally.
An inning later, the Philippines loaded the bases with two outs, but fell short of a comeback.
In the gold medal game, Japan defeated China 4-0 to win its sixth consecutive Asian Games softball title.
View All