ASIAN GAMES
/
Sprinter wins Taiwan's first athletics medal at Hangzhou Asian Games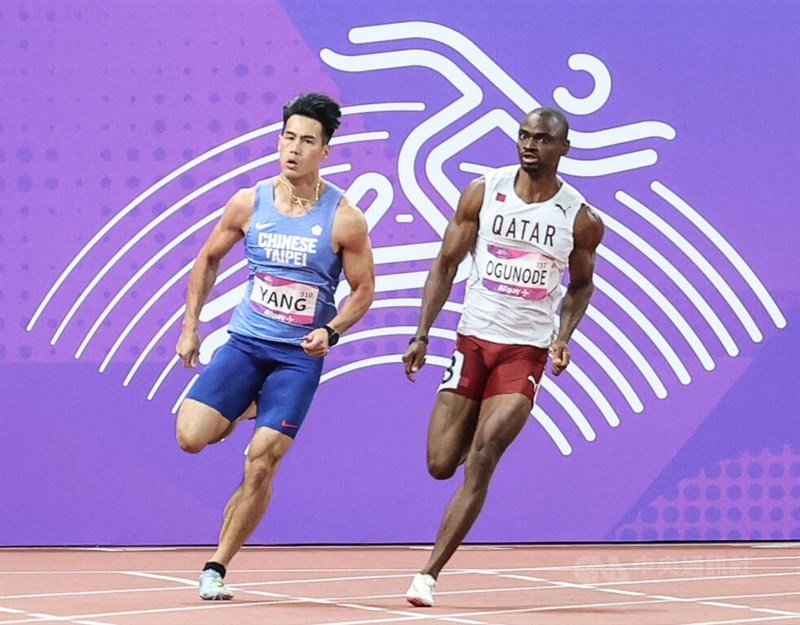 Taipei, Oct. 2 (CNA) Sprinter Yang Chun-han (楊俊瀚) won bronze in the men's 200-meter race at the Hangzhou Asian Games on Monday to score Taiwan's first athletics medal at this year's games.
The 26-year-old Taiwanese sprinter edged out Nigerian-born Qatari runner Femi Ogunode by 0.01 seconds to finish third with a time of 20.74 seconds.
Japan's 24-year-old Koki Ueyama took gold with a time of 20.60 seconds, and 26-year-old Abdullah Abkar Mohammed of Saudi Arabia took silver in a time of 20.63 seconds.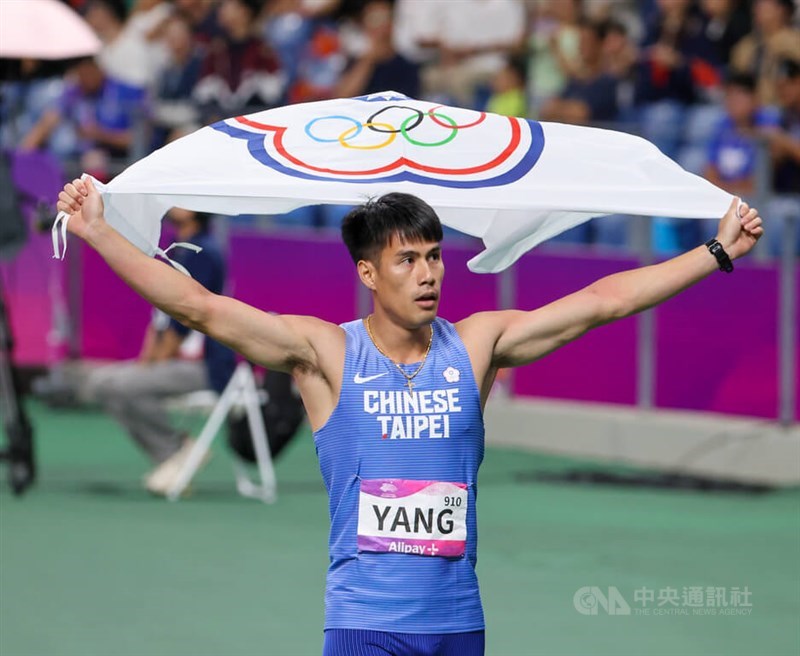 Yang, Taiwan's national record holder in the 200 meters with a time of 20.23 seconds set at the 2018 Asian Games, could meet Ueyama again in the men's 4 x 100m relay scheduled for Tuesday evening.
He also competed in the 100 meters in Hangzhou but his time of 10.23 seconds in his semifinal heat was not good enough to qualify for the finals.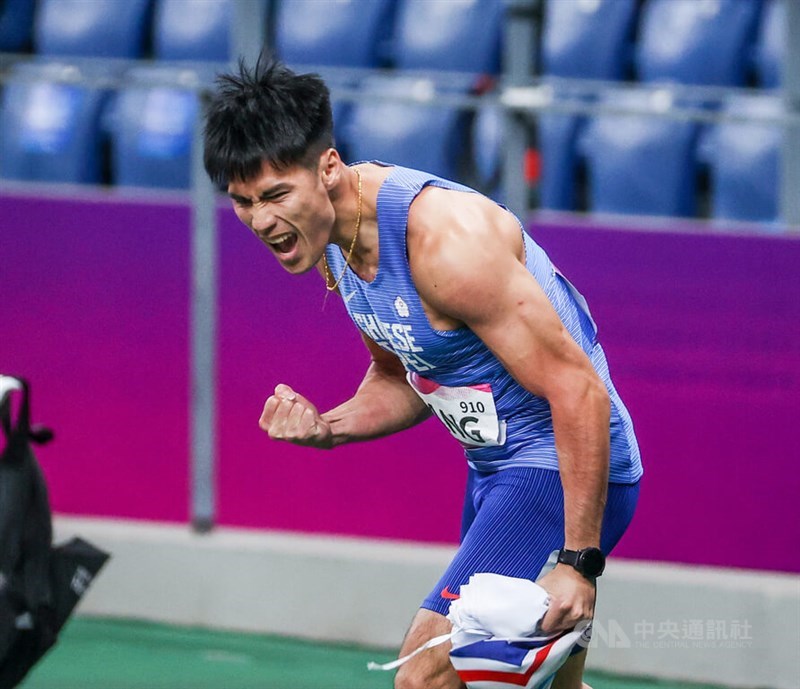 View All