ASIAN GAMES
/
For judo veteran Lien Chen-ling, fourth time the charm at Asian Games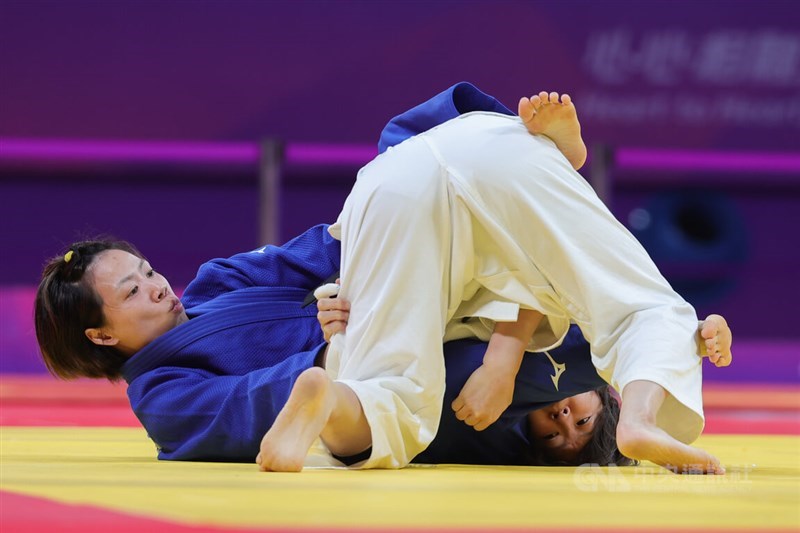 Taipei, Sept. 25 (CNA) Taiwan's "Queen of Judo" Lien Chen-ling (連珍羚) defeated Momo Tamaoki from Japan in the women's under-57 kilogram final Monday to take a surprise gold in the weight class and Taiwan's second judo gold at the Hangzhou Asian Games.
Lien's gold medal was also Taiwan's second ever in the sport at the quadrennial competition, coming one day after Yang Yung-wei's (楊勇緯) triumph in the men's under-60 kg weight class final Sunday.
Lien was competing in an Asian Games for the fourth time, with her best previous showings bronze medals in 2010 in Guangzhou and in 2018 in Jakarta.
When asked four days ago whether this would be her last Asian Games, Lien said she would reveal her decision after finishing Monday's competition.
Related News
Sept. 25: Taiwan 'Queen of Judo' Lien Chen-ling triumphs with 'never say die' spirit
Sept. 24: Yang Yung-wei hopes to inspire judo progress in Taiwan with Asian Games gold
Sept. 24: Olympic medalist bags Taiwan's first ever Asian Games Judo gold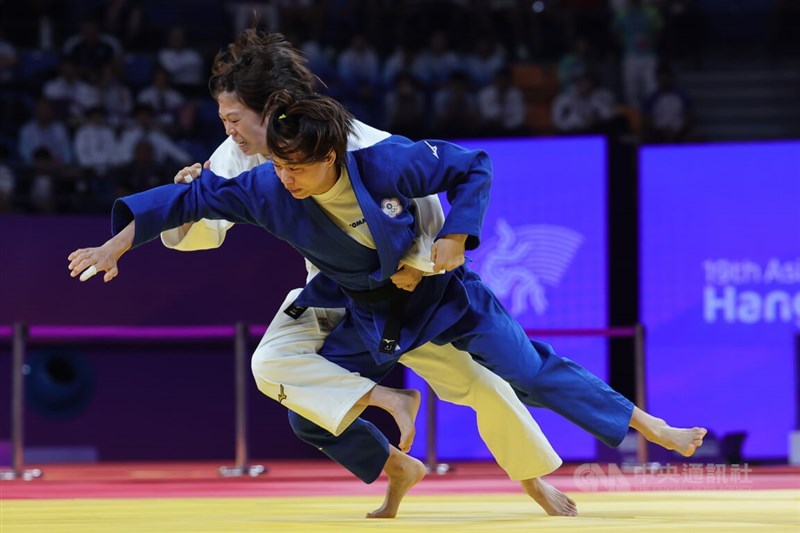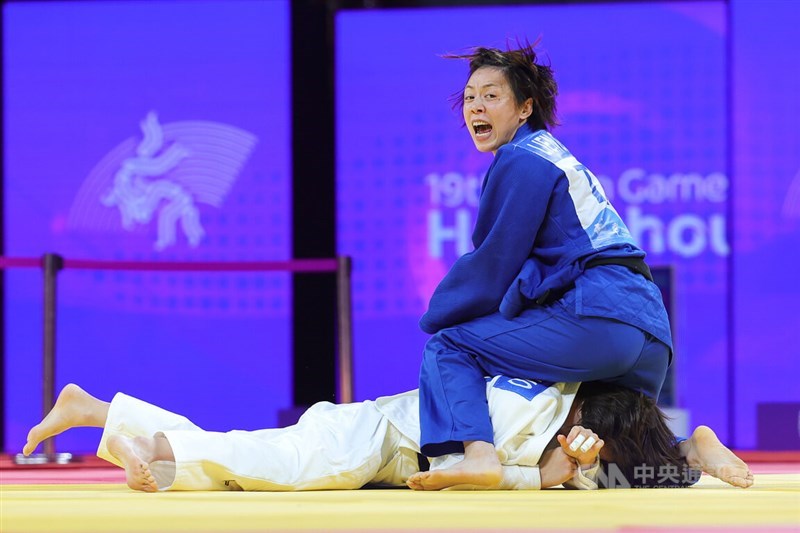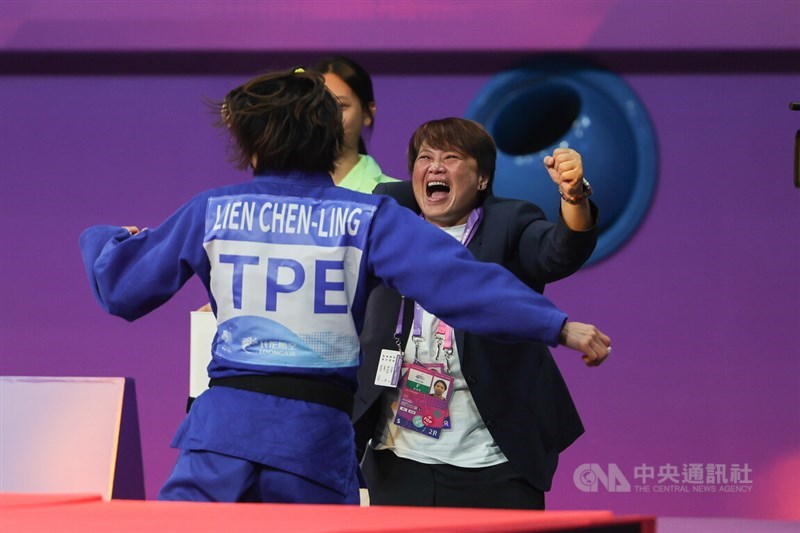 View All